By Steve Overton on Wed, 11/24/2010
When Apple developed iBooks, the first thing that I thought of was how one app could revolutionize the education market. I imagined all the times I walked a mile across campus carrying 20 lbs. of books and thought what a miracle it could be to students around the world to be able to carry only an iPad.
ComboApp Ltd. is a company that is developing business books for the iPad. Their newest one, a primer for managers on effective assertiveness ($4.99) has exams included to test comprehension and retention. It was even included in Apples New and Noteworthy in the Apple in Business section.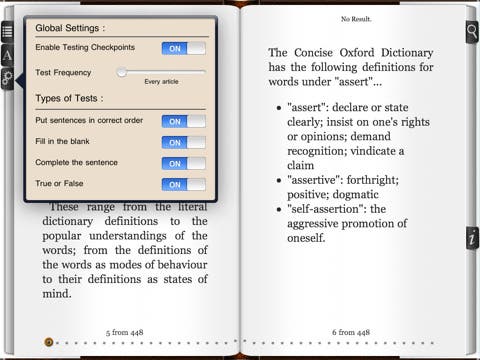 They have a number of business books that really take advantage of iBooks' ability to annotate, bookmark etc. to bring textbooks to life.
I hope this is the beginning of the migration of heavy, expensive textbooks to our beloved iPads. Although I am not naive enough to think that the exensive part of that equation will change by much, but there won't be addtional weight training traveling between classes.