By Steve Overton on Fri, 12/17/2010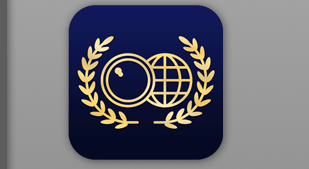 i have been accused of being easily impressed when it comes to apps on my iPad. Well today Quest Visual released a translation app for the iPhone that caused my jaw to drop. It is called Word Lens and it's free with demos included. Each language is $10, on sale for $5 until Dec. 31 by in app purchase.
If you can watch this video and not be totally and completely blown away, then I'll shut up. But don't plan on that happening.
What you do is hold your iPhone up to a sign in another language and what you see is a translation on your screen in real time. It translates from English to Spanish or French and in reverse too. It works without having to be connected to a network either. Everything is done on your phone.
This is clearly a 1st generation app and the developers admit it is not perfect in all situations, but you know what? I can't believe it does what it does. All I could think of is the magic mirror on Romper Room. (Boy, did I just date myself).
I applaud the developers that not only have the imagination but also the skill to make the future appear today.