By Steve Overton on Sun, 07/17/2011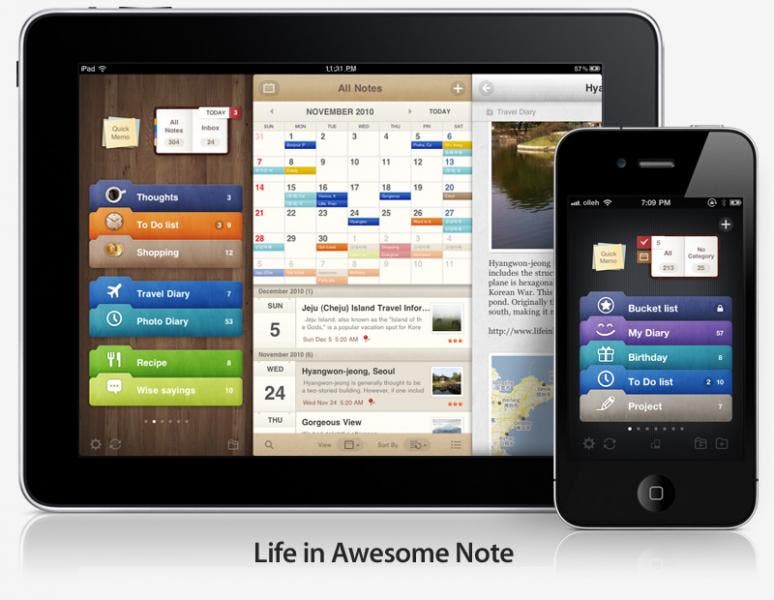 Awesome Note by Bridworks ($4.99) has been around for a while filling the need for a place to store and categorize notes. Visually it is amazing and functionally it is inspiring. It uses a filing system that makes sense and is easy to understand from the start. There are a real variety of templates so notes don't look boring, but don't worry you can still keep it bland and boring if you like. When they updated their app for the iPad I was delighted.
The thing I have always liked about Awesome Note is that I can sych notes to Google Docs and Evernote, so wherever I am, I can access my data. If you are like me and have multiple iDevices, you can now synch between them wirelessly via bluetooth.
With the latest update they have added such great features as the ability to insert photos to notes, a photo taking feature, a new quick note function, ability to drag to sort notes, plus much more.
If you like capturing all your thoughts and info on your devices, then this is a must have app. 5 bucks.....no brainer.