By Steve Overton on Mon, 09/05/2011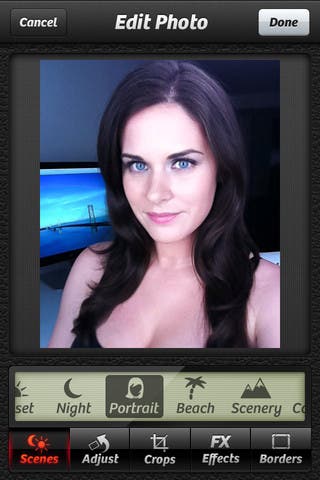 Camera+ is by far the best photography app I have found. If you want your iPhone to act like a professional camera, this is the app for you... AND it is currently on sale for $.99 it has sold for as much as $2.99 since it's release.
With it you can:
stabilize your camera shots
cure crooked angles
use up to 6x zoom
set exposure and focus separately for ultimate control
use scene modes including portrait, scenery, sunset, night, plus more
create borders and incredible effects
crop photos
......and much more
You can buy this one app or buy up to 3 others to get the same amazing functionality. This one app has transformed how I use my iPhone camera as well as improve the quality of my pictures. I've said it before and I'll say it again.....buying this app is a no brainer.