By Todd Bernhard on Mon, 09/23/2013
For the first time since the original iPhone came out, I did NOT get the latest model on opening day. It was not for lack of trying, but it's complicated. As a developer, I can justify grabbing the latest gear, because I have to make sure my apps work on the new devices, and take advantage of any new features. But I've been using iOS 7 for several weeks on my iPhone 5 and was satisfied that they would work fine. The 64-bit CPU is important for data-intensive apps, but not necessarily my apps. Apple hasn't opened up the fingerprint reader to developers, so there wasn't an overwhelming need to upgrade.
So I convinced myself I would wait to upgrade... but I woke up around 5 a.m. Eastern, so I checked online.  I could've ordered an iPhone 5s from the Apple Store, but I wanted a gold one, and availability said "October"! That could be up to five weeks from now! So when stores opened, I called a few BestBuys and RadioShacks and was told that even the Apple Store only got five of the gold ones. Hmmm... weren't there five golden tickets in Charlie and the Chocolate Factory? I wasn't going to be a bratty kid so I resigned to either waiting patiently or getting a different color.
Master your iPhone in one minute a day:
Sign up to iPhone Life's Tip of the Day Newsletter and we'll send you a tip each day to save time and get the most out of your iPhone or iPad.
I went to BestBuy, and they had some Space Gray ones in stock. I was close to pulling the trigger. But I convinced myself that if I was going to upgrade, given the minor enhancements, I should do it for a gold phone. It would be distinctive, and help me distinguish it from the three other iPhones in our household. And, as a developer, it would be nice for demos, if nothing other than a conversation starter. If I am going to pay $299 or $399 for a 32GB or 64GB model, and use it thoroughly as part of my job, and keep it for a year or longer, it might as well be the color I want.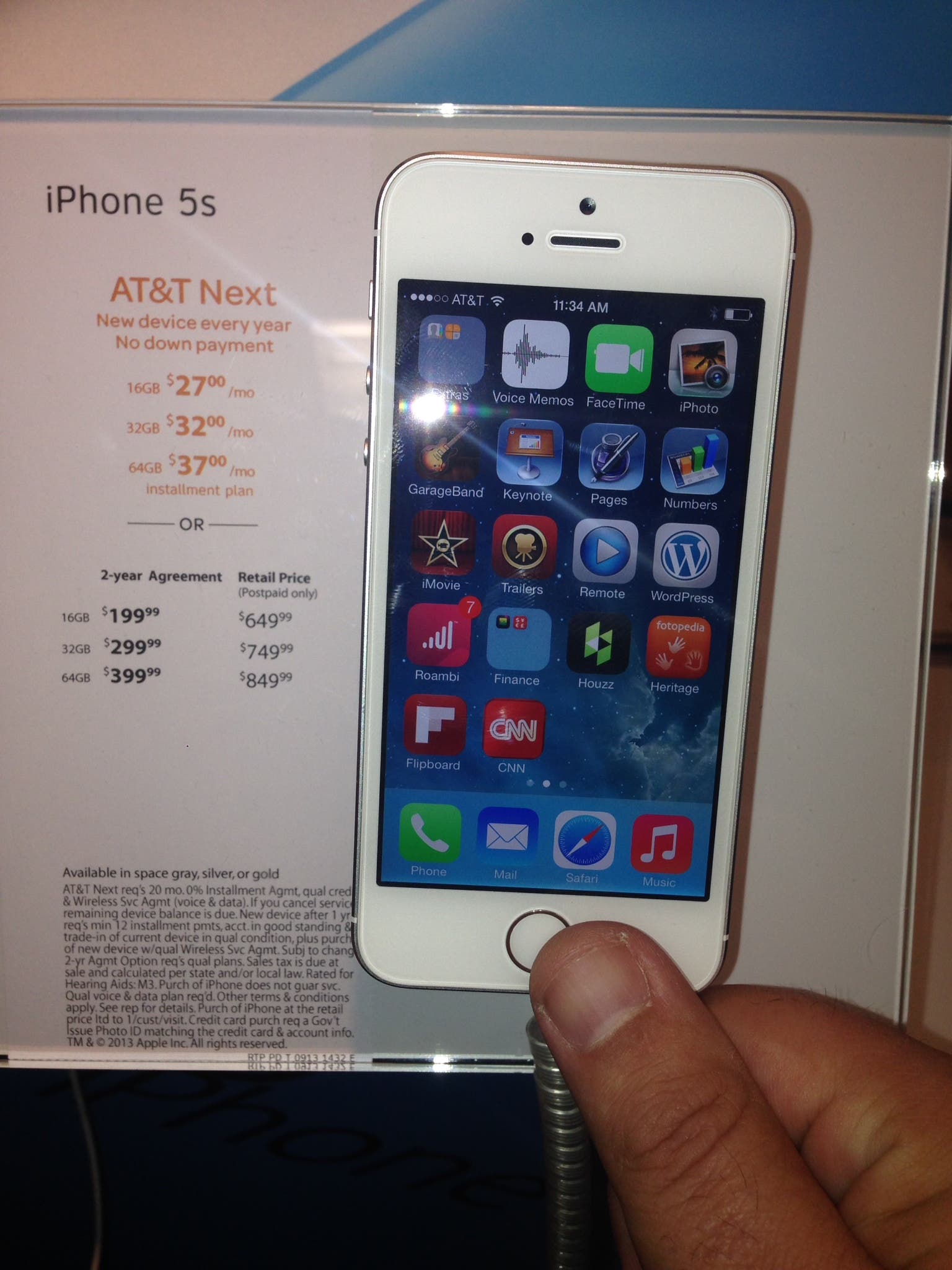 I went to the AT&T store, where they were also out of stock, but they had a display model. So I literally got my hands on one (okay, my thumb) and played with the Touch ID fingerprint sensor. It's a welcome addition, and I suspect any Android phone that comes next has to find a way to match it. Of course, without NFC (Near Field Communication) Apple has their own work to do. I would love to be able to identify myself with the fingerprint reader and swipe my phone to pay at thousands of checkout counters. But we're not there yet. Still, the iPhone 5s is pretty slick.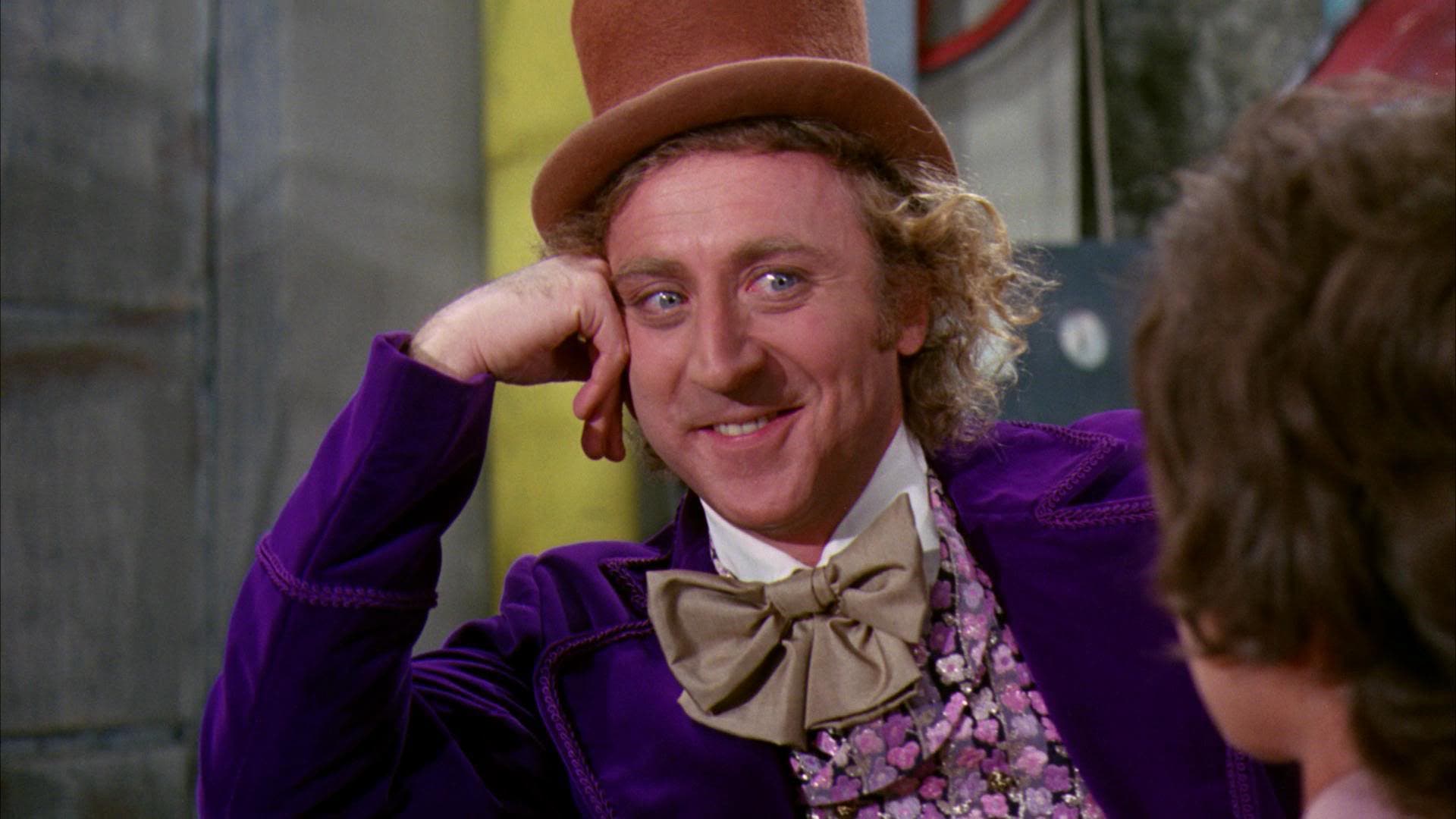 So I ended up reserving one. There's no guarantee it will arrive before Halloween, so I'm not planning to dress up as Goldfinger, or Willy Wonka for that matter!  But if it does come before October 31st, that might change!
Charlie and the Chocolate Factory images: Paramount Pictures