By Todd Bernhard on Wed, 03/26/2014
King, the Dublin, Ireland based game developer, has a great symbol, KING, on the New York Stock Exchange, and at least one very popular app, Candy Crush Saga (free), in a portfolio of 180 apps. Candy Crush represents 75 percent to 80 percent of King's revenue, but usage has peaked and is in decline.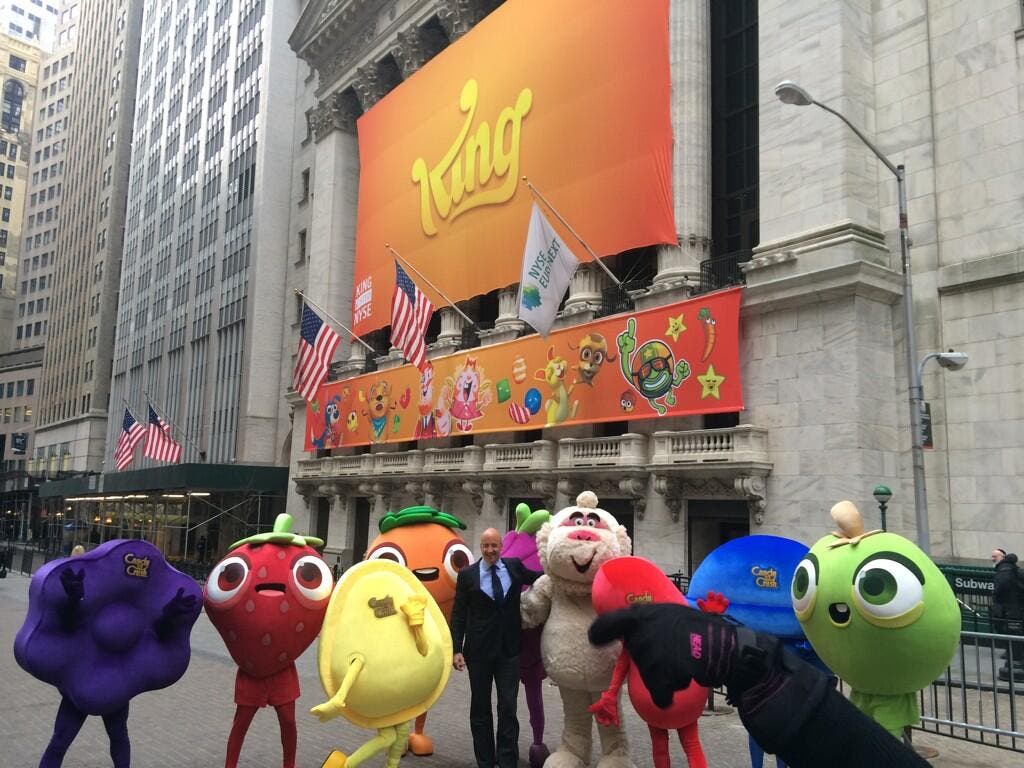 Master your iPhone in one minute a day:
Sign up to iPhone Life's Tip of the Day Newsletter and we'll send you a tip each day to save time and get the most out of your iPhone or iPad.
Jonathan Reich, COO of Zedge, has seen this before. Zedge is a popular free app and service that provides free ringtones, wallpapers and games discovery for a variety of phones.  When their customers switch phones or get bored with their current wallpapers and ringtones, they have a reason to go back to Zedge for a refresh. As a result, Zedge has close to 100 million installs, and monetizes through advertising and game developer user acquisition. Zedge has been able to stay in the Top 15 on Google Play for over three years strictly with organic, viral growth.
Reich believes potential King investors need to be wary. The app market is fickle and King could be a one-hit wonder. Another publicly traded game developer, Zynga, has had mixed success with their Farmville style of games. The challenge Zynga and King both face is to leverage a large base of users and repeatedly transition them to new games. Zynga went public and has struggled to maintain even half of their initial value. Zedge's Reich sees the King valuation as overly rich, and worries about the cyclical nature of the gaming market. He sees it as very difficult for King to maintain their position.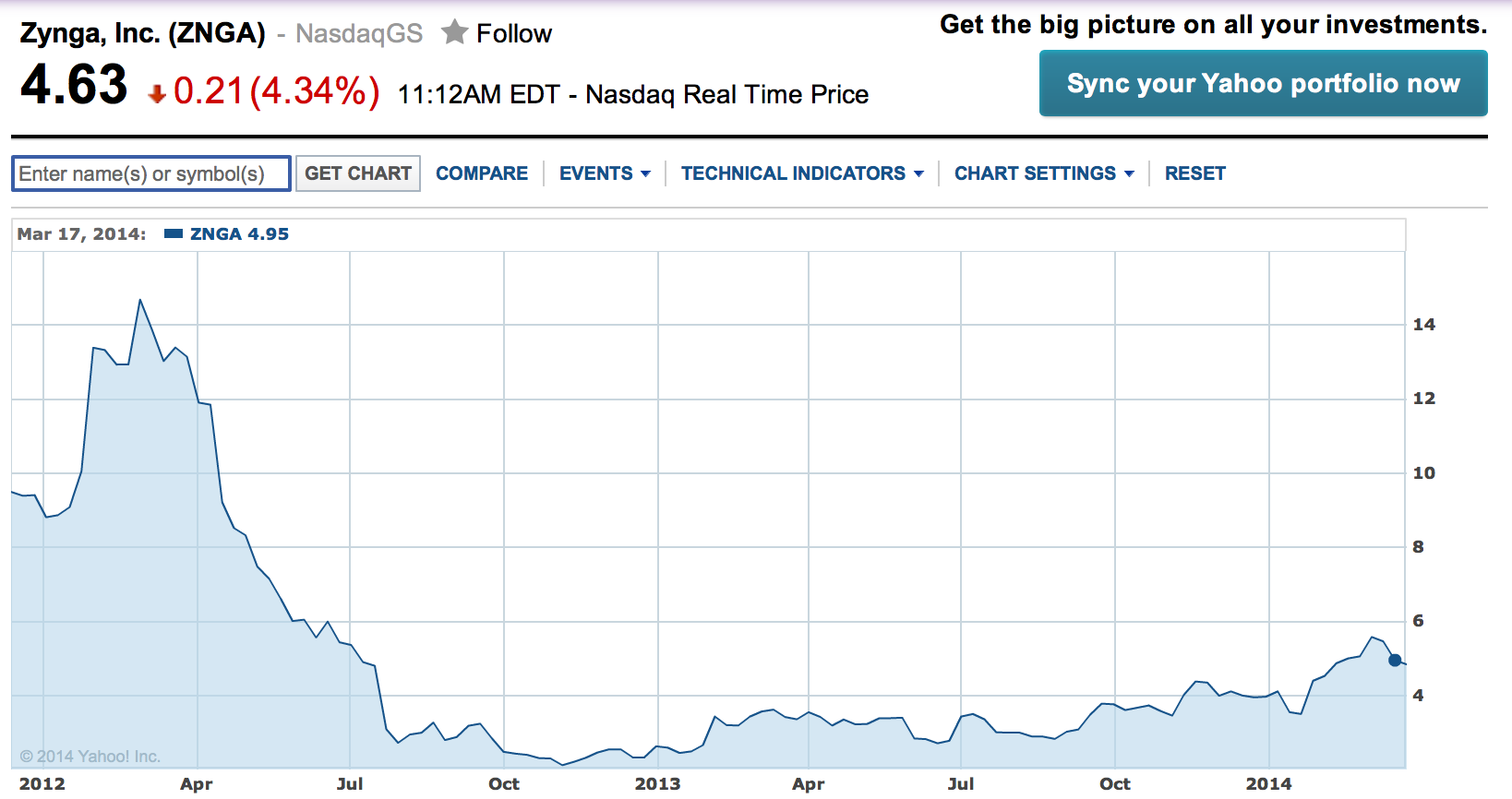 When users inevitably get bored with Candy Crush, they do not necessarily have loyalty to the next King app. Nintendo was able to build a brand around Mario, Luigi, Zelda, and other characters. Rovio was able to license their Angry Birds characters and cross-market with Star Wars. King has yet to create a real identity that consumers crave. Nintendo and Rovio know that their characters have opportunities beyond apps, including movies, plush toys, apparel, and even theme park attractions. Their customers have a degree of confidence that an app or product will have a certain experience and quality level.
Zynga and King are also very dependent on external forces, like Facebook, Apple, Google, and the government. King's apps are typically free and monetized through in-app purchases. In-app purchases have become a lucrative way for app developers to earn money, but there has been a backlash. Parents suffering from sticker shock have complained and the government has taken notice. In-app purchases are a source of tension for App Stores. Apple is expected to make up to 20 percent of their revenue from iTunes and the App Store by 2020, with a lot of that income from in-app purchases. At the same time, Apple wants to provide a safe and trustworthy experience for customers. Government oversight is also something they would like to avoid.
Apple and Google have taken steps to educate users before making such purchases and Apple's Touch ID fingerprint reader is a welcome enhancement. A 15-minute window before a password or finger swipe is required helps, but a lot of damage can be done in 15 minutes.  Reich sees the industry maturing, and as customers become wary, the popularity of traditional fixed-price gaming apps is growing. King will have to demonstrate flexibility to make today's IPO more successful than Zynga's was.
UPDATE: The stock priced at $22.50 per share but fell to $19 by close of it's first day of trading. King sold 22.2 million shares and raised $500 million.