By Todd Bernhard updated on 03/02/2011
So you're moving from AT&T to Verizon.  What should you do with your old iPhone?  You could hand it down to someone who is already under contract with AT&T.  Or use it as an iPod touch, without a voice or data plan.  You could also try to sell it on eBay or Craigslist.  But if you just want some quick money, there are several firms waiting to turn your phone into cash.  Many of these firms guarantee that they wipe the data on your device, so that might be worth some peace of mind.  They also typically offer volume deals for businesses.
e-Cycle - Has a nice online form that will tell you what you can expect to get for your trade.  A 16GB iPhone 4 in fully working condition can bring in $315 or a 32GB model earns $390.
Master your iPhone in one minute a day:
Sign up to iPhone Life's Tip of the Day Newsletter and we'll send you a tip each day to save time and get the most out of your iPhone or iPad.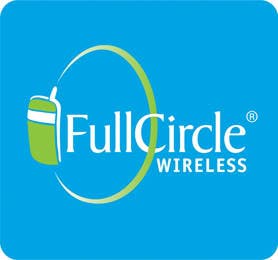 Full Circle Wireless - Similar to e-Cycle.  That 16GB iPhone 4 would bring in $310 and the 32GB earns $385 but they say pricing changes weekly so check for yourself.
SellYourMac - As the name implies, they specialize in buying and selling Macs but also iOS devices.  When I contacted them for this article, within minutes they responded.  They offer an even higher price of $350 (16GB) to $410 (32GB).  This could cover any early termination fee (and then some) from AT&T.  These are some nice guys whom I've met at several tradeshows.
Incidentally, SellYourMac also makes iPhone apps, including an app to sell your used gear right from your iPhone!  Their website doesn't currently advertise the option to sell an iPhone 4, but if you search a bit, you can find their form here.  The form does require a bit more information than the other sites before you get your instant quote.
UsedHandhelds - Specializes in all kinds of handhelds, particularly Pocket PC / Windows Mobile.  You need to fill out a form to get a custom quote. Full disclosure: UsedHandhelds is run by the same organization that publishes iPhone Life Magazine.