By Todd Bernhard on Mon, 11/25/2013
Black Friday and the holidays are coming, so the odds are you are planning to upgrade your gear. I picked up a two of the iPhone 5s models and am planning to get an iPad mini Retina. This means I have a couple of iPhone 4's and an older iPad mini to do something with, not to mention a Kindle Fire that just collects dust.
Master your iPhone in one minute a day:
Sign up to iPhone Life's Tip of the Day Newsletter and we'll send you a tip each day to save time and get the most out of your iPhone or iPad.
If you shop around, you can get some great deals when selling those old devices. It can be a bit of a hassle, but it's worth it. In my case, I ended up shipping off my old gear to three different companies.
NextWorth offered me the most for my old iPad mini... about $300 in fact. Many other buyback firms offered $240, so that was a big difference.
NextWorth also took my original Kindle Fire for almost $42 using their bonus 50 percent coupon code "BLCK50" which is good for Kindle only. Considering I picked it up a year ago for about $80, that's like renting it for $3/month!
AT&T gave me $118 for my old iPhone 4. That's not even a 4S.Other vendors wanted to pay me less than $80.
Finally, SellYourMac.com offered me $170 for my iPhone 4S. It more than paid for upgrading to an iPhone 5s, since AT&T had a $99 online promotion to upgrade!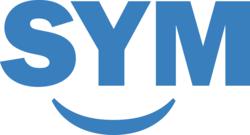 Apple products retain their value particularly well. It helps that Apple keeps selling the older models. For example, the original iPad mini is still for sale, with only a $30 price drop. So your old gear still has value and I don't mind shelling out more for new gear, knowing that if I take care of it, I can get a lot of that money back next year! In short, shopping around doesn't just make sense for making purchases, but also for selling your old gear.