By Todd Bernhard on Tue, 08/26/2014
There have been many conflicting rumors about whether the iPhone 6 will have a sapphire screen or not, but if you want a smartphone with a sapphire screen, you don't have to wait for Apple. I attended the Huawei press conference at the Consumer Electronics Show in Las Vegas, and their CEO made no secret that they were trying to distinguish themselves among the Android vendors. Huawai is trying to go big in the smartphone market, and now, they have joined the sapphire craze.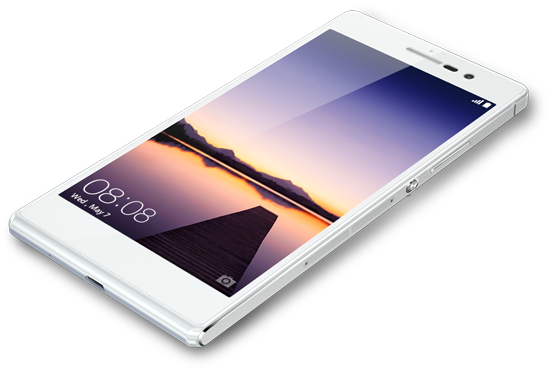 A limited edition of the Huawei Ascend P7, arriving in September, will have a sapphire screen instead of Corning Gorilla Glass 3 the regular model has. The limited quantities point to sapphire's (only?) weakness: It's expensive and difficult to build in quantity. That could be the reason for Apple's rumored delay in their own sapphire screens. Unlike Huawei, Apple will ship hundreds of millions of the next generation iPhone and they have to be able to meet the demand. A second- or third-tier phone manufacturer can offer a more costly, limited edition with hard-to-build features and not lose their shirt.