By Todd Bernhard on Mon, 07/14/2014
Apple has the most exciting roster of new products set to release in 2014, according to Eddy Cue; but as 2014 is more than halfway done, does that mean all of the products will be announced at once? Not necessarily. Rumors and predictions indicate delays for some of the more difficult products, like a 5.5-inch iPhone and the long anticipated iWatch. Apple's new sapphire factories are doing their best, but this is brand new territory. Sapphire has been used for Apple's camera lenses and for traditional watches, but to make 4.7-inch and 5.5-inch screens is a new challenge.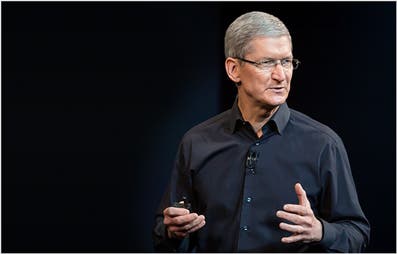 Master your iPhone in one minute a day:
Sign up to iPhone Life's Tip of the Day Newsletter and we'll send you a tip each day to save time and get the most out of your iPhone or iPad.
Delays are part of the game with technology, but such delays may not be the real reason for a staggered announcement schedule. When Apple introduced both the iPhone 5c and iPhone 5s, it caused some confusion. Most users didn't bother with the 5c, which was presented as a colorful, rounded version of the previous iPhone 5. The iPhone 5s however, was faster and had that new Touch ID fingerprint sensor. Plus, it came in gold, if you were lucky enough to find one. Or, like me, you waited until the gold ones were more available.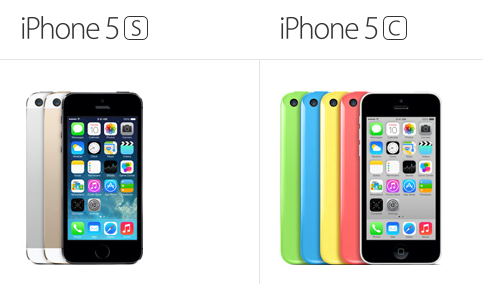 Apple might have sold more iPhone 5c devices if they only announced that model, and then a couple of months later, announced the iPhone 5s with decent availability for the gold model. This could be a sign as to how the next iPhones will roll out. The 4.7-inch model is much more of a change from the current iPhone 5s than the 5c was from the iPhone 5, so if it is announced on its own, it should sell like gangbusters. But if a 5.5-inch model was also announced, on the same day, it might cause people looking for a larger screen to bypass the 4.7-inch model for Apple's new "phablet" causing a similar scenario to the iPhone 5c.
Nobody wants to release a product and have it fizzle, as some argue the iPhone 5c did. Personally, I'm not sold on the bigger screen, as I like my iPhone to be pocketable. But as a developer, I'll need to own the bigger model so I can test my apps on it and leverage the larger screen. Considering each device requires a contract, it will present a dilemma to many consumers if Apple releases two different models at the same time or within months of each other.  Indeed, I may have to buy both a 4.7-inch and 5.5-inch version and use one as my device and perhaps my wife or kids will get the other device!
The next generation of the iPad mini and iPad Air should also show up soon, with Touch ID being included if nothing else. Apple's iOS 8 should support fingerprint authentication for websites and more, so it's a no brainer to see that coming to the iPad line. It isn't likely that such a product shift would require an Apple press conference, but if Tim Cook has more up his sleeve, like a larger iPad Pro, then that would be worthy of another intro event.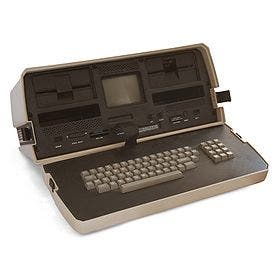 The iWatch could be released any time, because Apple doesn't have a product line to protect. While Apple doesn't mind cannibalizing their own products, they make sure they can ship the new product in a timely manner. I owned an Osborne 1 and lived through the Osborne Effect, when Adam Osborne pre-announced his IBM-compatible "portable" and saw sales of his original CP/M device plummet. The Osborne Executive never shipped and the company folded. Samsung, Google, and others are getting aggressive about smart watches, and Apple might not want to wait too long even if supplies are constrained. The holiday season would be a perfect time (no pun intended) to announce an iWatch.
My educated guess would be the 4.7-inch iPhone would be announced and ship in mid-to-late September. Look for 128GB versions, and perhaps dropping the 16GB size altogether. Ideally, the price difference would be $50 instead of $100 between 32GB/64Gb/128GB models to reflect lower memory costs as Apple has done with the iPod touch. Later, in October, the iPad line would be silently refreshed with Touch ID. The Mac mini might get an upgrade too. In November, the iWatch would be announced and available for order, but might not ship until December. In early January, probably during or right after the Consumer Electronics Show, Apple would announce the 5.5-inch iPhone, just to steal the thunder from CES. Apple doesn't have a booth at tradeshows like CES, but they manage to influence the storyline. I remember being at CES in 2007 and all the buzz was about Apple's iPhone announcement on January 9. This would give Apple a rolling rollout and keep the publicity flowing as well, and keep investors happy.