By

Todd Bernhard
Thu, 10/06/2011
With the passing of my personal hero Steve Jobs, I have to take a moment to reflect upon how I got here and the role Apple and Steve Jobs played in my life.  As Yogi Berra said, when you see a fork in the road, TAKE IT!  There are many twists and turns that led each of us to the path we are on today so indulge me as I reflect on my path.  ONE MORE THING... Sign your organ donor card.  We had a few extra years of Steve Jobs thanks to the selflessness of a 20 year old.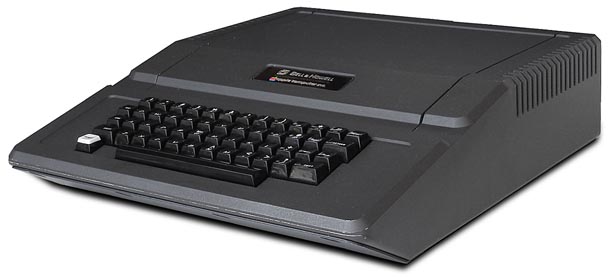 In 1980, as a freshman at Brighton High School, I noticed flashing lights coming from a room in the study hall.  I learned it was a computer room and the lights were coming from an Apple ][ computer.  As often as I could, I played Lemonade Stand on that magical new device.  I signed up for the school's brand new computer class and became the only freshman in the class.  In fact, my brother, a junior, was in the class, and it was the only time we were in the same class... and I got better grades of course!  I even helped Mr. Krager, the teacher, with the curriculum and as a computer room assistant.
By senior year I needed a job and I had tried the fast food places but found a great job at Leon's Computer Store (now the home of the Bausch & Lomb headquarters building here in Rochester, NY).  I was actually paid to play video games on Intellivision, Coleco, Atari, Commodore and TI 99/4A devices, in a big picture window, getting passersby to stop in and buy machines and games.  It was a great gig for a high school kid, or anyone for that matter.  One day, January 24th, 1984 (As the Super Bowl commercial said, Why 1984 won't be like '1984') to be precise, the Mac arrived at the store and I spent my lunch hour playing with it.  Reporters asked Steve Jobs how the average citizen could get the academic discount that was being offered.  His one word response: "Enroll!"
So enroll I did, at Carnegie Mellon University, one of the schools that had a special deal on Macs.  The day I arrived at school was the day I bought my Mac.  And since I needed money for school, I asked if there were openings at the school's computer store and they hired me!  My experience at Leon's certainly led to that job, which I held all four years at CMU.  That job also enabled me to become Apple's exclusive Student Representative on campus, running marketing campaigns and promotions.  I even became a student teacher for Computing Skills Workshop, a new class required of all students whether they were in Engineering or Fine Arts.
One fateful day, Steve Jobs came to our school.  He had recently been kicked out of Apple (a dumb move by Apple, though fortuitous for all in the end) and was integrating CMU's own Mach kernel into his NeXT computer system.  I remember Steve was wearing an expensive Avirex leather jacket.  He tossed it to a chair and it slipped off and fell to the ground.  A student rushed to pick it up and he said "It's okay.... just leave it" as if to say, don't worry... it's just a thing.  And then he got down to business.  As always, Steve has been a Beatles fan, which is why the recent announcement that the Beatles are finally on iTunes is a big deal.  We've come a long way from Apple Records suing Apple Computer over their name.  But back to the demonstration.  CD-ROMs were relatively new and the NeXT computer had one.  Steve played the Beatles Revolution Number 9 but to show how we can use technology in different ways, he played it backwards!  You could now decide for yourself if there was a hidden message!
Many of my fellow students and co-workers at CMU thought I would work for Apple, and I might have if Steve Jobs had still been there.  Instead, I went to Sun Microsystems in the Silicon Valley and worked for them for 16 years, as a Corporate Trainer, Product Marketing Manager, and Evangelist.  As Product Manager for Sun's first Multi-Processor machine, the SPARCserver 600MP, I was proud to be part of the team that made that machine the world's most popular MP machine in the world.
Sun had a lot in common with Apple, both representing the anti-establishment brand... Apple in PCs and Sun in workstations/servers.  Sun founder and CEO Scott McNealy was another hero of mine and I've had the pleasure of working directly with him on several occasions.  Unix, the heart of Sun's systems, has since been embraced by Apple and other vendors via Linux, so perhaps the Sun message has won even if the company has had its difficulty.  Sun has a new life and potential under the stewardship of Oracle.
Fast forward to the Summer of 2008 when my wife bought me an iPhone for our anniversary.  Even though I'm "the gadget guy", I never even had an iPod.  Sure, I wanted one, and I bought plenty of iPods as gifts for other people, but I didn't have one myself.  This was before there was an app store.  I jailbroke my iPhone and loaded third party apps and realized this was the future.  Eventually, Apple officially opened up the iPhone to third party apps.  I was into sound effects and even had a car back in high school that had a musical car horn.  It could play 76 songs by touching the 2 digit number on a keypad.  I wanted an app that could do that.  Since it didn't exist, with the help of a developer, I created 100sounds.  I got carried away, offering 300+ sound effects in one app, but it's still called 100sounds.  I really built that app for myself, and I didn't even tell my wife about it.  I was worried I wouldn't make back the $99 App Store fee.
But in the end, the app sold well and I was able to quit my job and become a full-time app developer.  I named my company "No Tie", because, like Steve Jobs, I don't want to wear a tie.  I learned a lot from the process.  For example, users asked if they could use the sounds as ringtones, so I enabled that.  But I missed my old Nokia phone's ability to 'speak' the caller's name or number via Text-to-Speech Caller ID.  Users would request specific ringtones like "Your mother is calling".  Instead of predicting what ringtones users would want, I created AutoRingtone and users can type their own message and have it spoken in dozens of voices!  They can also use 100+ sound effects as a introduction before that message is spoken, to "get their attention"!
My success with text-to-speech apps led to AutoVerbal, an app for kids with Autism or other non-verbal users to communicate.  It actually became the #1 iPad and #2 iPhone Medical app shortly after introduction in June 2010!  Who would have thought that a silly sound effects app would lead to helping kids communicate?  But that's the law of unintended consequences and it demonstrates that we may not know where each step in the path will take us, but if we keep moving forward, eventually we'll get where we're going.
It started with that glowing Apple ][ in the study hall and who knows where it will end.  Thank you Apple and thank you Steve Jobs and Steve Wozniak.  I was fortunate to see Steve Jobs present at the last WWDC in June 2011, and I will never forget him.  God bless.