By Todd Bernhard on Fri, 08/29/2014
I'm a fan of Martian Watches, and I'm a fan of Steve Wozniak. It should be no surprise that Mr. Wozniak is also a fan of Martian Watches! When asked recently about a pending smartwatch from Apple, he pointed out that it needs to offer some of the features Martian does, like their Siri button. The Woz said "If it serves as a speakerphone, the speaker had better be good. My Martian watch is usable for phone calls but not my Galaxy Gear, for this reason."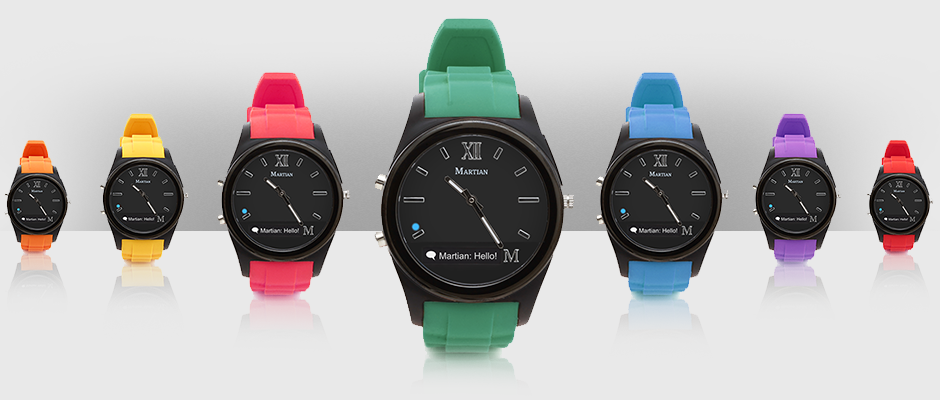 Martian is an interesting hybrid of a smartwatch and traditional watch. The styling, especially of their newer Notifier, looks like a classic watch, albeit a bit larger than most. The watchbands are standard and replaceable, which is a nice touch compared to the newer Pebble Steel and smartwatches from Samsung that embed a camera in the band. The Martian uses an analog watchface, powered by a traditional watch battery that lasts two years, so you don't have to worry about charging it every night just to tell the time.
Where the "smartness" comes in is in two places. First, there is a scrolling LCD display below the watch hands that will alert you to incoming callers, text messages, and other notifications controlled by the free Martian Watch app for iOS and Android. Second, and perhaps most importantly, there is a Siri button. Basically it launches Siri as if you held down the Home button on your iPhone. At that point, you can do anything you might do with Siri, by voice. A friend of mine bought a new car but it didn't have Apple's CarPlay as an option. I suggested he get a Martian Watch and now he basically has access to Siri from his wrist. In some ways, it's a better solution than CarPlay because when he leaves the car, it's still with him.
Master your iPhone in one minute a day:
Sign up to iPhone Life's Tip of the Day Newsletter and we'll send you a tip each day to save time and get the most out of your iPhone or iPad.
The Notifier version also has the Siri button, but it relies on your iPhone's speaker and microphone. The original Martian Watch with Voice Command has a Bluetooth speakerphone built-in, so your phone can be in your purse, backpack, etc., and you can still interact with Siri and take phone calls. I find it great for when I'm on my motorcycle. I can see, and hear, who is calling and decide if I should answer, and I don't need to stop and fumble for my iPhone and use special touchscreen-capable gloves (though I have some!)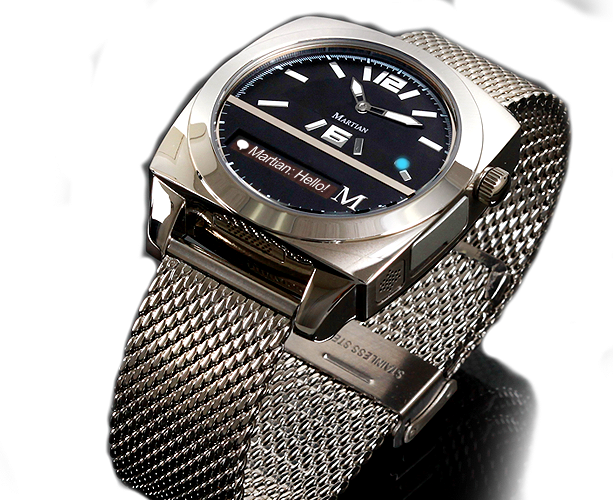 The "smart" features require their own source of power besides the watch battery. Fortunately, the Notifier's "smart" battery lasts about six days which is comparable to my Pebble watch. One con is their charging port, which while microUSB, is so recessed that the odds are your existing microUSB cables won't work. They include one with an extra long interface, but it might be a good idea to pickup a spare.
It will be interesting to see what Apple does. Will they make a tiny iPhone that straps to your wrist and uses a touchscreen, and runs out of battery in a day? Or, more likely, will they make something closer to Nike's FuelBand with a subtle, minimal display that relies on Siri and voice interface, but doesn't really look like a traditional watch? If you're like me, and you want the best of both worlds, a Martian Watch could be right for you.