By Todd Bernhard on Mon, 11/18/2013
I just returned from the MacTech Conference in Los Angeles, where iPhone Life was a Media Sponsor.  The event was well attended and was truly a great experience. Attendees had opportunities to learn from great speakers, meet some great vendors, and hear some great observations from tech industry luminaries like Andy Ihnatko of the Chicago Sun Times and Adam Engst and Tonya Engst of TidBits and their Take Control series of e-books.
MacTech wasn't all about programming. In addition to inspiring speakers and delicious catering, the organizers made sure attendees had a fun time with a variety of experiences. Throughout the first day, guests could take the ultimate geek photo op on the bridge of the Star Trek Next Generation Bridge. The good folks at NewStarship.com are renovating the bridge and other assorted science fiction memorabilia in order to create a sci fi educational museum for kids. I'm proud to be a small part of the effort, volunteering my help with the Text-To-Speech and Voice Recognition efforts. 
Master your iPhone in one minute a day:
Sign up to iPhone Life's Tip of the Day Newsletter and we'll send you a tip each day to save time and get the most out of your iPhone or iPad.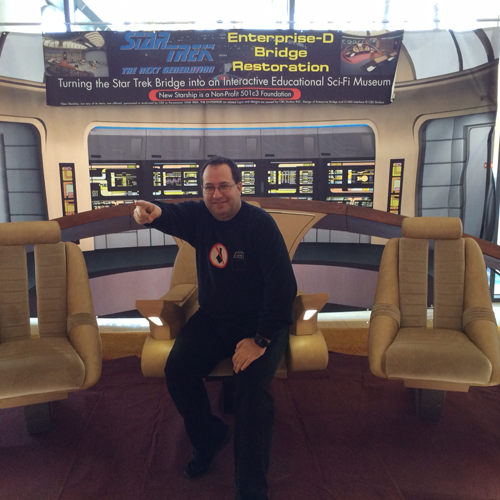 If that wasn't enough, attendees had the opportunity to test drive a $70,000+ Tesla Model S and experience the latest in real-world (somewhat) obtainable technology. The 17" touchscreen dash computer puts the iPad to shame! The Tesla is not quite accessible to most civilians, although one attendee did already own one!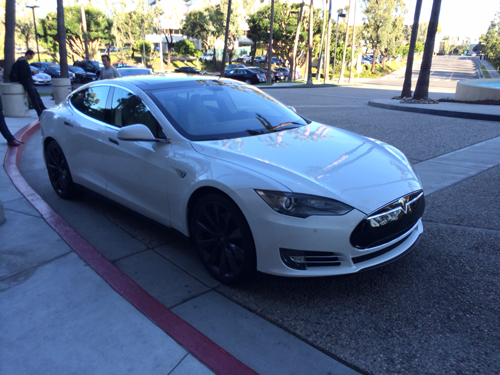 Next, almost to rub it in, we were taken on a private tour of the Space Shuttle Endeavour, the youngest shuttle in the recently retired fleet. This was a remarkable opportunity to see the shuttle up close and get to speak with representatives from NASA and Jet Propulsion Labs.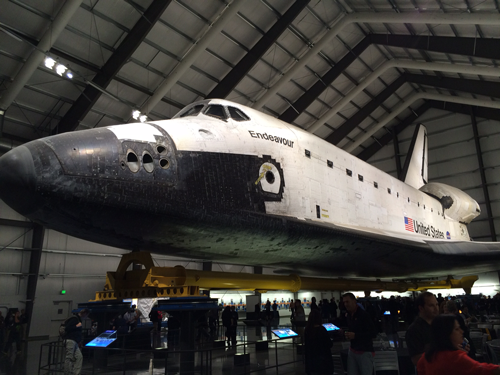 MacTech was not all fun and games. The lectures were just as outstanding, with knowledgeable speakers who use Macs in their work environment. Additionally, select vendors demonstrated their latest hardware and software. It was a good, solid three days (longer if you attended the pre-conference) chock full of information and entertainment.
iPhone Life readers can save on both the MacTech regional "Boot Camp" events or the annual conference next year, back in Los Angeles, using the links below, but act soon to take advantage of Early Bird pricing.
Austin: January 22, 2014 ; Microsoft Office Accreditation takes place the afternoon prior
Seattle: February 12, 2014 ; Microsoft Office Accreditation takes place the afternoon prior
Atlanta: March 12, 2014 ; Microsoft Office Accreditation takes place the afternoon prior
Denver: April 30, 2014 ; Microsoft Office Accreditation takes place the afternoon prior
Boston: May 21, 2014 ; Microsoft Office Accreditation takes place the afternoon prior
Washington DC: June 25, 2014 ; Microsoft Office Accreditation takes place the afternoon prior
Chicago: July 23, 2014 ; Microsoft Office Accreditation takes place the afternoon prior
San Francisco: August 27, 2014 ; Microsoft Office Accreditation takes place the afternoon prior
Toronto: September 17, 2014 ; Microsoft Office Accreditation takes place the afternoon prior
The next MacTech Conference will be:
Los Angeles, November 4-7, 2014
        Special Early Registration, through Nov 30 saves $700