By Todd Bernhard on Mon, 10/25/2010
If you have an iPad and appreciate a good horror story, go and get Dracula: The Official Stoker Family Edition.  As you might guess from the name, there are several "book" apps entitled Dracula but this one actually has the blessing of Bram Stoker's family, and once you run the app, you'll see why.  The story comes to life with an amazing number of animations and sound effects.  There are over 600 illustrations alone. This is no eBook... it's more like book ported to an adventure game engine.  You might think you know the story of Dracula, but the details from Bram Stoker's original 1897 novel are probably new to most of us.
The next time someone says they prefer their monochrome eReader to the iPad or dismisses the iPad as just a big iPod touch, show them Dracula and that should shut them up.  Dracula sets a new standard for "eBooks" and demonstrates what can be done when a developer treats a classic novel like an adventure game and creates something special from the ground up.
Master your iPhone in one minute a day:
Sign up to iPhone Life's Tip of the Day Newsletter and we'll send you a tip each day to save time and get the most out of your iPhone or iPad.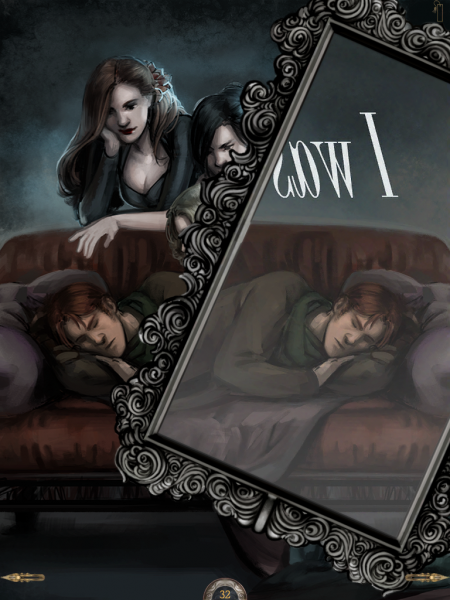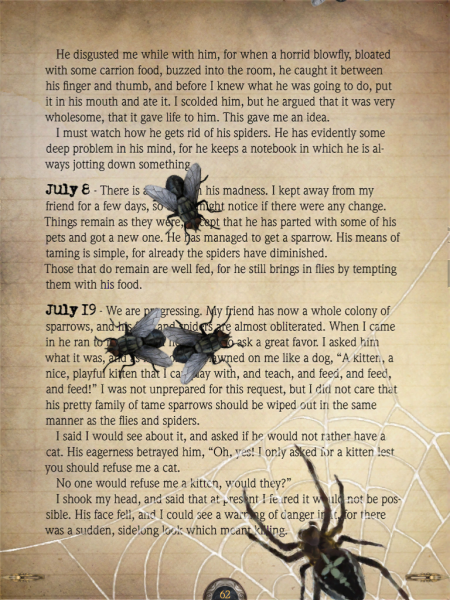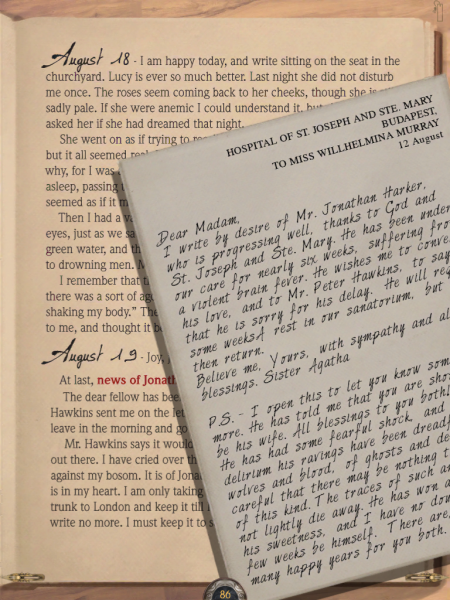 However, I have some suggestions for users and for the developer.  At 542MB, the app is second only to navigation apps in size.  There's probably not much that can be done about that, but keep it in mind as you load up your iPad.  Next, the developer, PadWorx Digital Media, has created a game engine, so why not put in a game?  Since Dracula is the first of many planned "book" apps, this could be worth considering for the next one.  An interactive, non-linear easter egg would be a great addition and a reason to keep the large app on your iPad.
Finally, the designers make heavy use of typography to distinguish between handwritten letters, diary pages, etc., but the font chosen (Garamond Condensed, I believe) for the main narrative reminds me of the original Macintosh.  There are hyphenations at line breaks, typical of modern typesetting whereas a typist would just hit the carriage return when getting close to the end of the page (I'm showing my age).

Frequently, it would "take me out of the moment" when the text should just blend in and disappear.  When you think about it, in 1897 a personal diary probably would have been handwritten in a journal rather than typed and then bound later, and it certainly wouldn't have been printed on a dot matrix ImageWriter.  It might cause too much eyestrain to use a handwritten font for the entire book, but I would suggest a font of the time period, with better anti-aliasing at least.  Perhaps a Retina display on a future iPad will help as well.
Any nitpicks should not take away from an impressive work of art by PadWorx, an app finally worthy of the Stoker family name.  Dracula: The Official Stoker Family Edition is available just in time for Halloween, but it's also a classic for all time.  Show those Twilight fans what a real vampire story is all about!