By Todd Bernhard on Sat, 08/02/2014
Piel Frama makes nice, quality leather cases for iPhones and other gadgets. But I didn't think they could make a case as slim as the FramaSlim. There has to be a trick, and indeed there is. Instead of a plastic insert or more leather to enclose the iPhone, they use a micro-suction material to attach the iPhone to the stiff leather case. There is a flap that covers the screen, but still, the case is remarkably thin. That flap closes shut thanks to built-in magnets, which is a nice touch.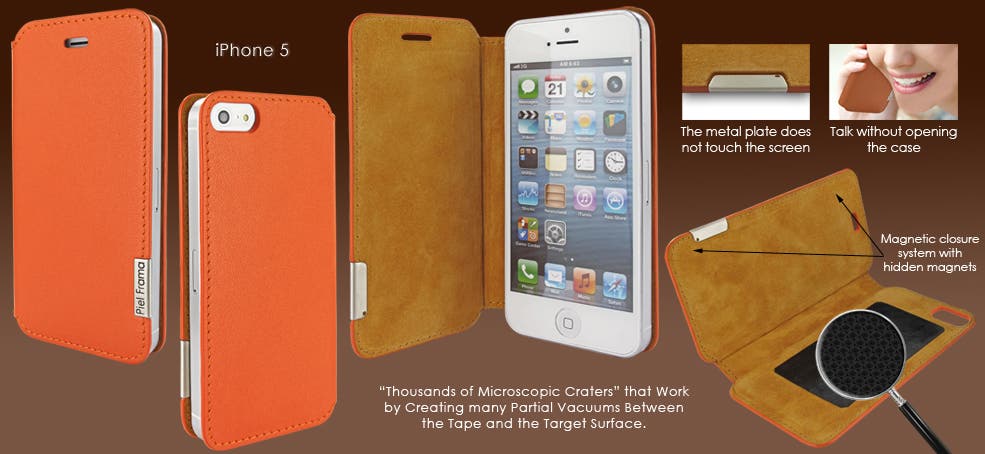 Piel Frama claims there are thousands of micro suction cups to create a partial vacuum. I found the suction to be quite strong and over several weeks of use, I never felt like it would separate. As with all of Piel Frama cases, when it comes to leather textures and colors, there is an embarrassment of riches. If you want a slim case that covers the screen and looks and feels great, Piel Frama has got you, and your device, covered!