By Todd Bernhard on Mon, 04/07/2014
If you like the specs of the iPhone 5s, including the TouchID fingerprint reader, but wish you could add some vibrant colors like the iPhone 5c, the folks at Colorant can help out. The Colorant Link Pro is a water resistant, dustproof, sandproof, and shockproof case that still leaves the TouchID sensor accessible.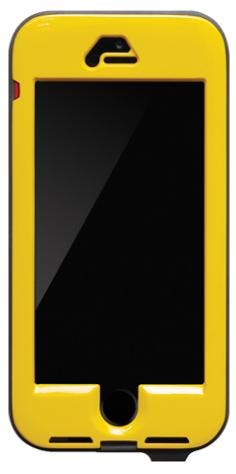 Additionally, the Colorant Link Pro case includes a nice belt clip that swivels easily and connects with a reassuring magnet. Some more welcome bonuses include a neck strap, a wrist strap, and a screen protector. The case is available in white, black, titanium, red, yellow, and even Champagne to blend in nicely with a gold iPhone 5s! If that's not enough, they also offer a bike mount, car mount, or wall mount, sold separately. All ports are covered by silicone flaps, as required to make the case water resistant. Finally, the audio is redirected forward, toward the user, as it should have been by Apple.