By Todd Bernhard on Tue, 07/15/2014
Android may have a larger marketshare, but recent reports from Custora show that Apple fans are using their devices for online shopping at a monopolistic rate. As much as 80 percent of tablet-based shopping is done on an iPad. Considering iPads start at $300 and Android tablets can be purchased for as little as $50, this is remarkable.
I can relate. During a recent search for cars, it was far easier to use a Craigslist app or the Ebay app to browse, swipe, zoom, and rotate than to mouse around on websites. I also do a lot of comparison shopping in-store on my iPhone, but the screen size is prohibitive. A larger iPhone could be just what the doctor ordered, especially if the doctor is Dr. Dre!  
Master your iPhone in one minute a day:
Sign up to iPhone Life's Tip of the Day Newsletter and we'll send you a tip each day to save time and get the most out of your iPhone or iPad.
Purchases aren't always made on the mobile device, but it proves to be an invaluable research tool. Traditionally, the price comparison phenomenon, known as "showrooming" has favored Amazon over retail stores like Best Buy. However, Best Buy and other retailers are wise to the problem, and have offered to price match. I recently purchased a $500-plus Canon Digital SLR at BestBuy because of their price matching and was able to walk out with a camera.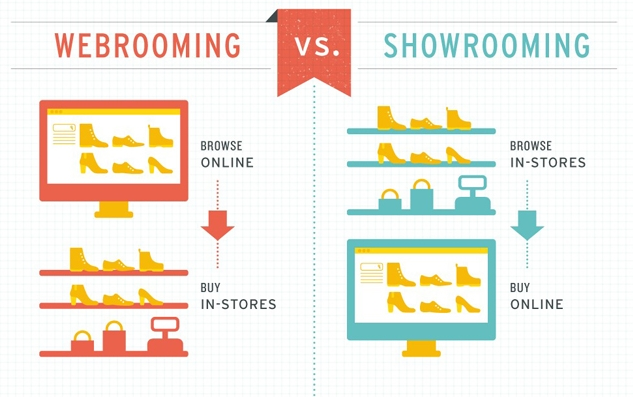 According to Merchant Watch, the tables may have turned, thanks to sales tax being charged at Amazon, increased Amazon Prime rates, and higher requirements for free shipping at Amazon, combined with savvier retailers. Now the new phenomenon is called "webrooming" where users bring the online price to the brick and mortar store to have it matched.
Apple's mobile shopping marketshare is also significant given that Amazon's Kindle Fire, Fire HD, and now Fire Phone are meant to be Amazon's secret weapon for mobile shopping.
Amazon isn't sitting still, with their new Fire Phone set to be released later this month. The Fire Phone will feature a Shazam-like scanner that recognizes images and barcodes and lets you purchase the items (from Amazon of course.) Full disclosure, I have an app (All Access) that lets users scan company logos to access that brand's store, discounts, social media, and more. The Fire Phone is promising, especially with the Firefly feature, but Amazon is limiting their audience by making it an AT&T exclusive product. The consumers may be the biggest winner, as long as the retailers keep up the pace and avoid ending up like CompUSA, Circuit City, and Borders.