By Todd Bernhard on Tue, 05/06/2014
Apple has made dramatic moves in the post-Steve Jobs era to shore up their position on Wall Street. For the first time, Tim Cook issued dividends to shareholders, making Apple stock an even better investment. Apple believed in their own stock, perhaps more than investors, and began a significant buy-back campaign, to own more of their own destiny. And more recently, they announced a stock split that will see the average share at a much more attainable sub-$100 price compared to flirting with $600 pershare.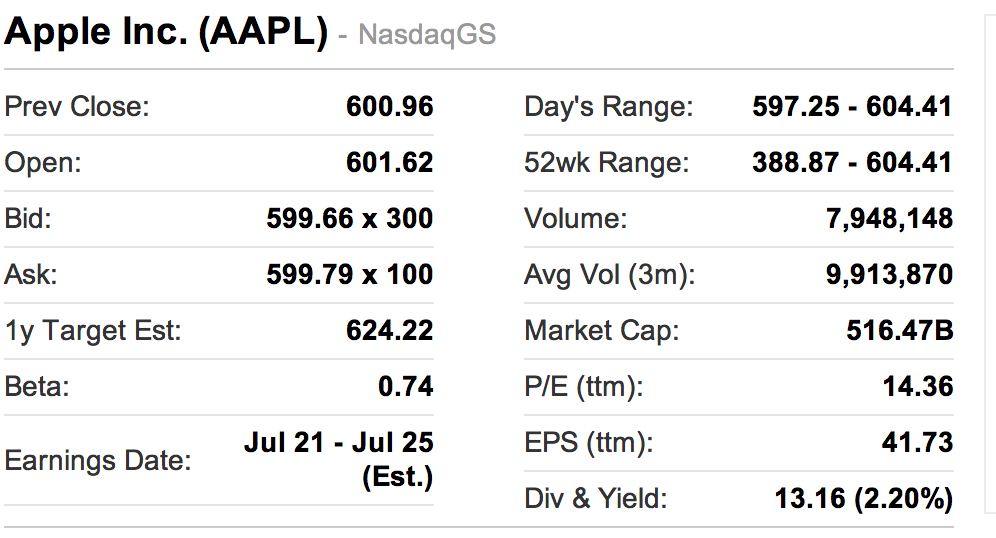 Master your iPhone in one minute a day:
Sign up to iPhone Life's Tip of the Day Newsletter and we'll send you a tip each day to save time and get the most out of your iPhone or iPad.
Why are these moves happening now and why are they working? If Apple issues dividends, then simply owning stock in Apple, even if the stock price doesn't change, generates revenue. This makes Apple more attractive to investors, both institutional and individual. Apple is sitting on huge sums of cash, and investors want to see it being put to good use. Dividends and cash buyback programs are examples that resonate with investors. Google on the other hand makes huge purchases of firms that may or may not pay off. Finally, Apple's recent move of a 7-for-1 split drives the per-share price down to a reasonable range. It might be psychological, but a share price under $100 makes it easier for investors to get involved. They might still invest $5,000, but it seems like more if that buys 50 shares versus 8. Indexes like the Dow Jones Industrial Average also like to see stock prices that are not astronomical.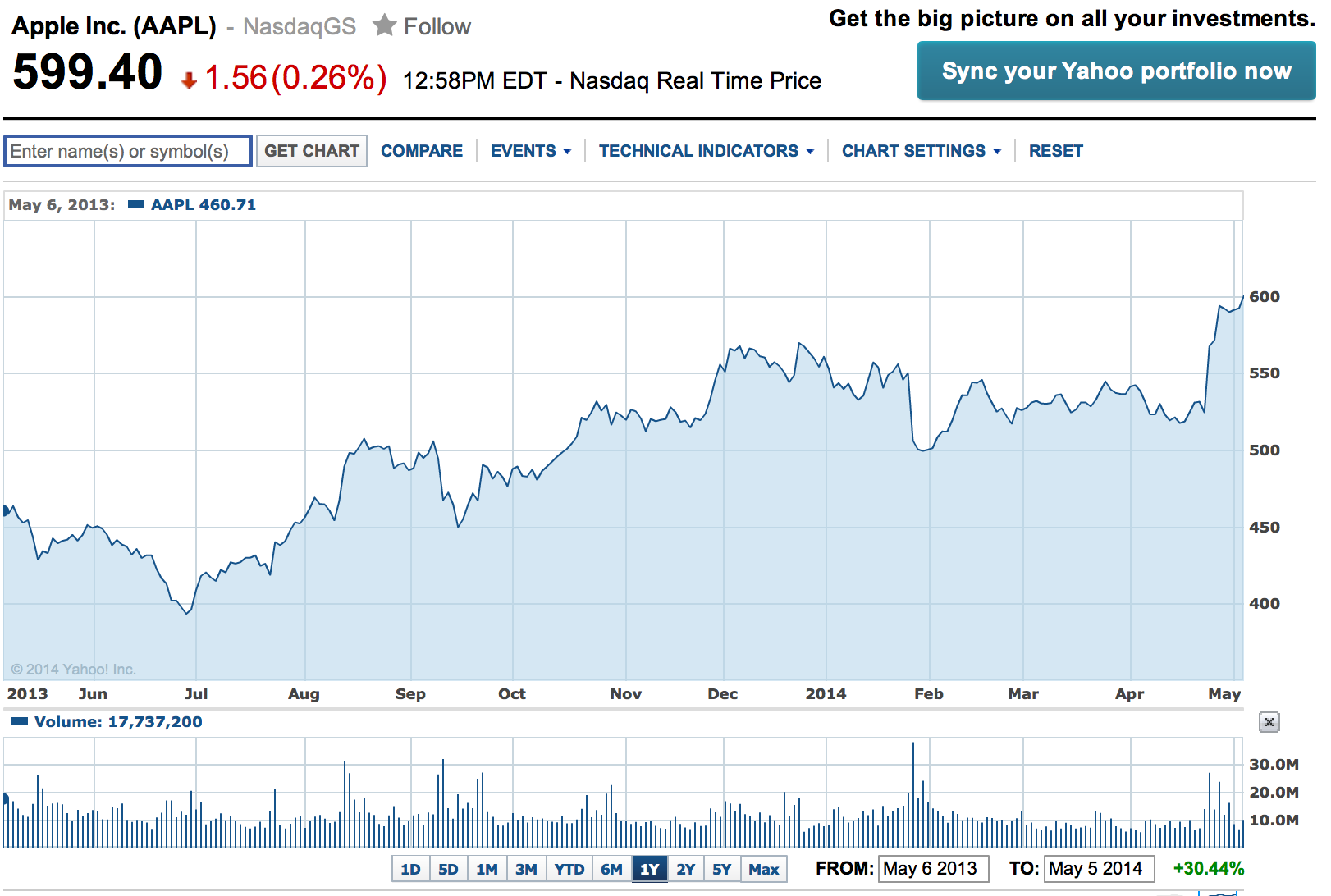 Whatever your opinion on dividends, stock buybacks, and stock splits, the reality is that it has worked.  Apple's value has increased and without any specific new product launches.  Apple still has products in the queue like the iPhone 6, an iPad Air with Touch ID, a serious Apple TV, and an iWatch.  Combine these stock manipulation moves with the inevitable product launches expected between June and December, and Apple is on a path to even higher performance.  And while Apple has been slightly higher when the last iPhone was announced, fans of Steve Jobs (myself included) should note that Apple's stock is about twice what it was when he was around.