By Todd Bernhard on Thu, 05/08/2014
Apple's iPad may have reinvented the tablet computer years ago, but they haven't rested on those laurels. The iPad continues to rank highest in every category tracked by JD Power in their 2014 U.S Tablet Satisfaction Study, except of course, price. To be fair to Samsung, Amazon, and Asus, the margin of victory (0.8%) is quite small, but a win is a win!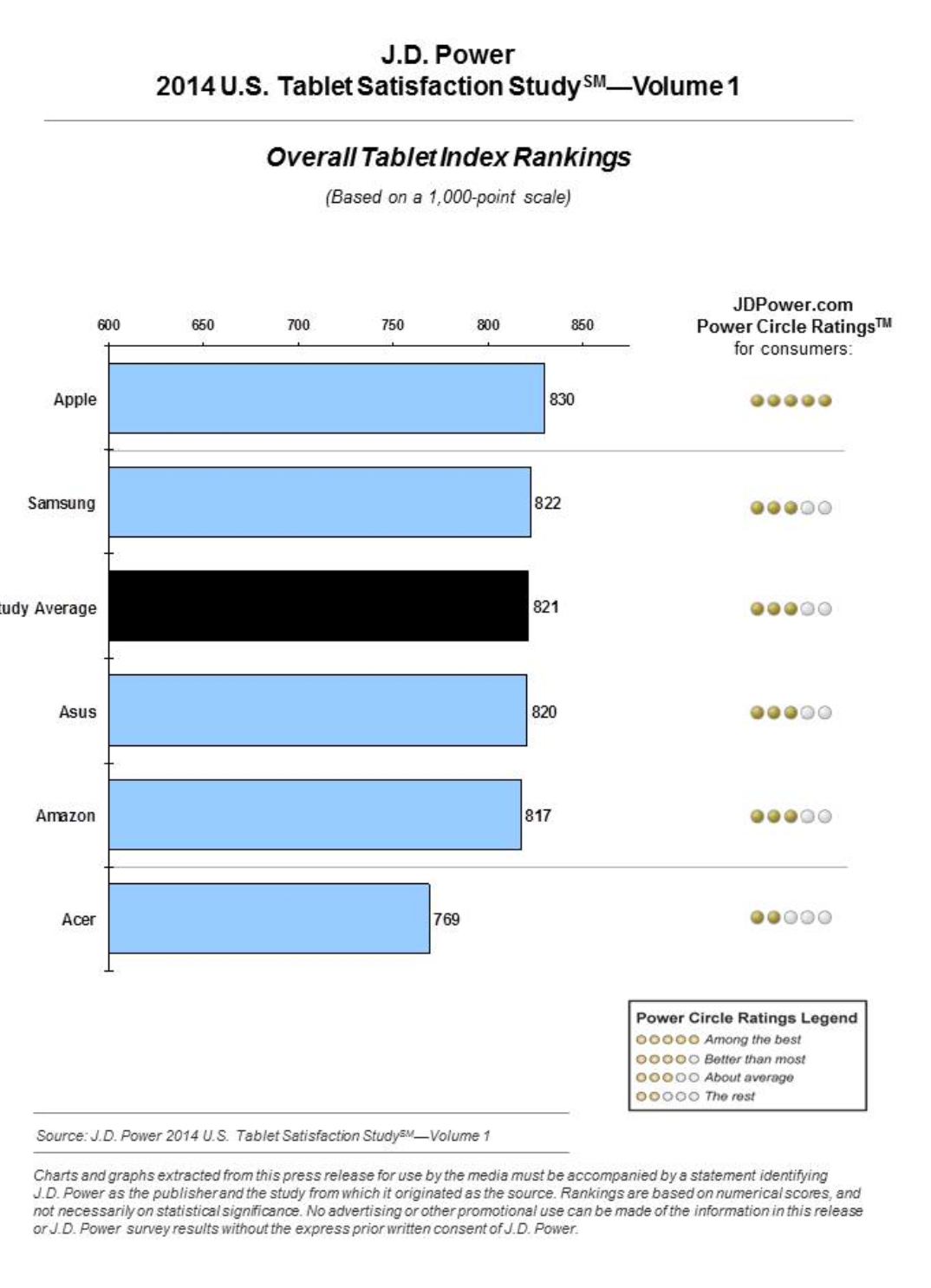 Apple hasn't felt the need to drop prices. In fact, their top-of-the-line iPad Air maintains the same price point as the original iPad. Instead, Apple has offered previous generation iPad and the iPad mini to address lower price points. All of this has happened while the average price of tablets has dropped by over $50. According to JD Power "since 2012, the average purchase price of a tablet has decreased by $53 ($337 in 2014 vs. $390 in 2012)." Considering some Android tablets can be purchased for as low as $50, it's remarkable that Apple can get $500 or more for theirs and still achieve such high levels of customer satisfaction.