By Todd Bernhard on Fri, 06/20/2014
Apple didn't really make any hardware news during their Worldwide Developers Conference. Two weeks later they haven't released entirely new machines, but they have made some pricing moves. The iMac is now even more affordable, with the lower cost of entry starting at $1099 (and $50 less for Education customers.) Apple TV and the venerable Mac mini have also seen their price drop, overseas at least. Power users might scoff at the specs on these entry level systems, but for surfing the web, checking email, using iTunes, Netflix, etc., they could be ideal.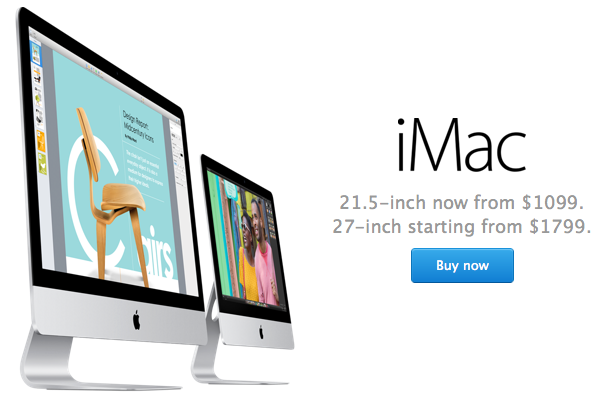 Typically, such price drops occur when a new, superior product is announced or on its way. Apple may not have had those products ready for WWDC two weeks ago, but these price changes could signal new products before Christmas or possibly before Back-To-School season in August or September.
Keep in mind that Mac OS Yosemite will reportedly ship in the fall along with iOS 8, and Apple's Eddy Cue is on record as saying that this year, Apple has the best new product lineup in the 25 years he has been with the company. All of this points to an exciting fall for Apple watchers!