By Todd Bernhard on Fri, 08/22/2014
As a developer for iOS, Mac OS, Android, Amazon Fire, Windows Phone, and even Samsung Bada, I have enough platforms to support. Apple makes it relatively easy and even though the next iPhone is likely to have a new screen resolution, it should be straightforward to accommodate. Android, however, is another story. This chart from Open Signal, via Gizmodo shows just how fragmented the Android market is.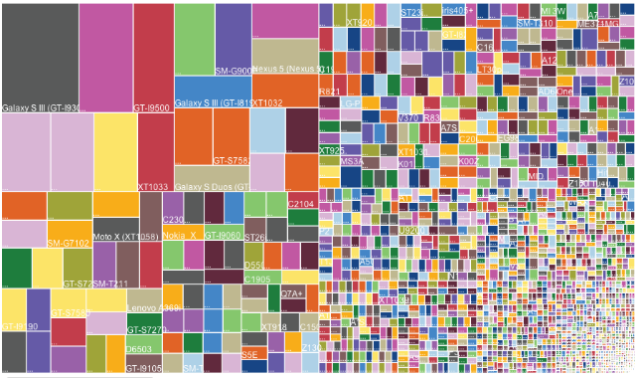 Master your iPhone in one minute a day:
Sign up to iPhone Life's Tip of the Day Newsletter and we'll send you a tip each day to save time and get the most out of your iPhone or iPad.
To be fair, a lot of those phones are running Android 2.x which is almost a completely different beast. The screen sizes and processors of phones running 2.x are only a step above flip phones. Still, they count toward Android's market share, which is ahead of Apple. But when you consider those phones have no chance of running today's apps, they might as well be flip phones. Indeed, the low cost of Android phones make them the default phone for folks just looking for a text messaging capable phone. At various trade shows and festivals, I continue to run into a lot of Android users who don't know how to download apps and don't have any installed besides the default apps.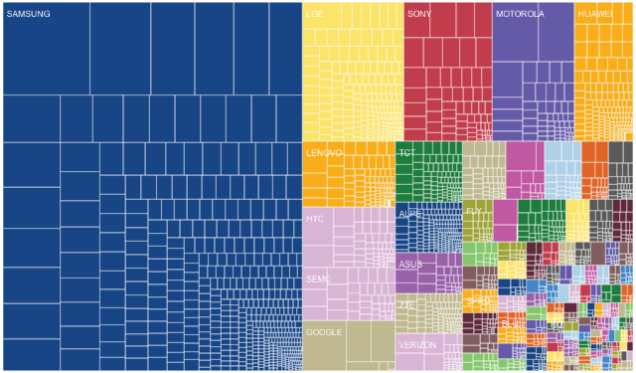 The other story here is just how dominant Samsung is within the Android marketplace. That's why it's significant that Samsung has two other operating systems in their bag of tricks. Samsung's Bada is popular in Asia, and after first shipping Android-based watches, their proprietary Tizen operating system is used in their newer Samsung Gear smart watches. Understandably, Samsung doesn't want to let Google dictate their product line. Tizen, like Bada, gives them a chance to control their destiny.

As Apple moves to iOS 8 within a month, it's reassuring to see how well iOS 7 has been adopted. Apple moved to automatic updates a few years ago, which made it almost trivial to stay up-to-date, as long as your iOS device is supported, and many are. While Android manufacturers can decide whether to enable Android updates on older phones (and they often don't) Apple has made new versions of iOS work on equipment that is one, two, or even three years old. This also allows older iOS devices to retain their value on the open market and at trade-in time, which is something to keep in mind as the new iPhone comes out next month!