By Giveaways on Fri, 07/19/2013
This is the official announcement of the iPhone life Biweekly Giveaway! Be sure to enter the giveaway at iphoneLife.com/giveaways to win prizes, which we'll announce July 29th! We are raffling off tons of great apps and accessories for FREE.
Here's how it works: Every other Friday we will announce the prizes we're giving away through iphonelife.com, Facebook, Twitter, and Google+. To enter the giveaway, go to iphoneLife.com/giveaways. On the following Monday morning, we will randomly select the winners. If you win an app, we will email you the promo code to redeem the app for free. If you win an accessory, send us your address we will mail it to you.
Master your iPhone in one minute a day:
Sign up to iPhone Life's Tip of the Day Newsletter and we'll send you a tip each day to save time and get the most out of your iPhone or iPad.
This week's featured items are:
1. Speck's SmartFlex CARD: Retail Price $34.95.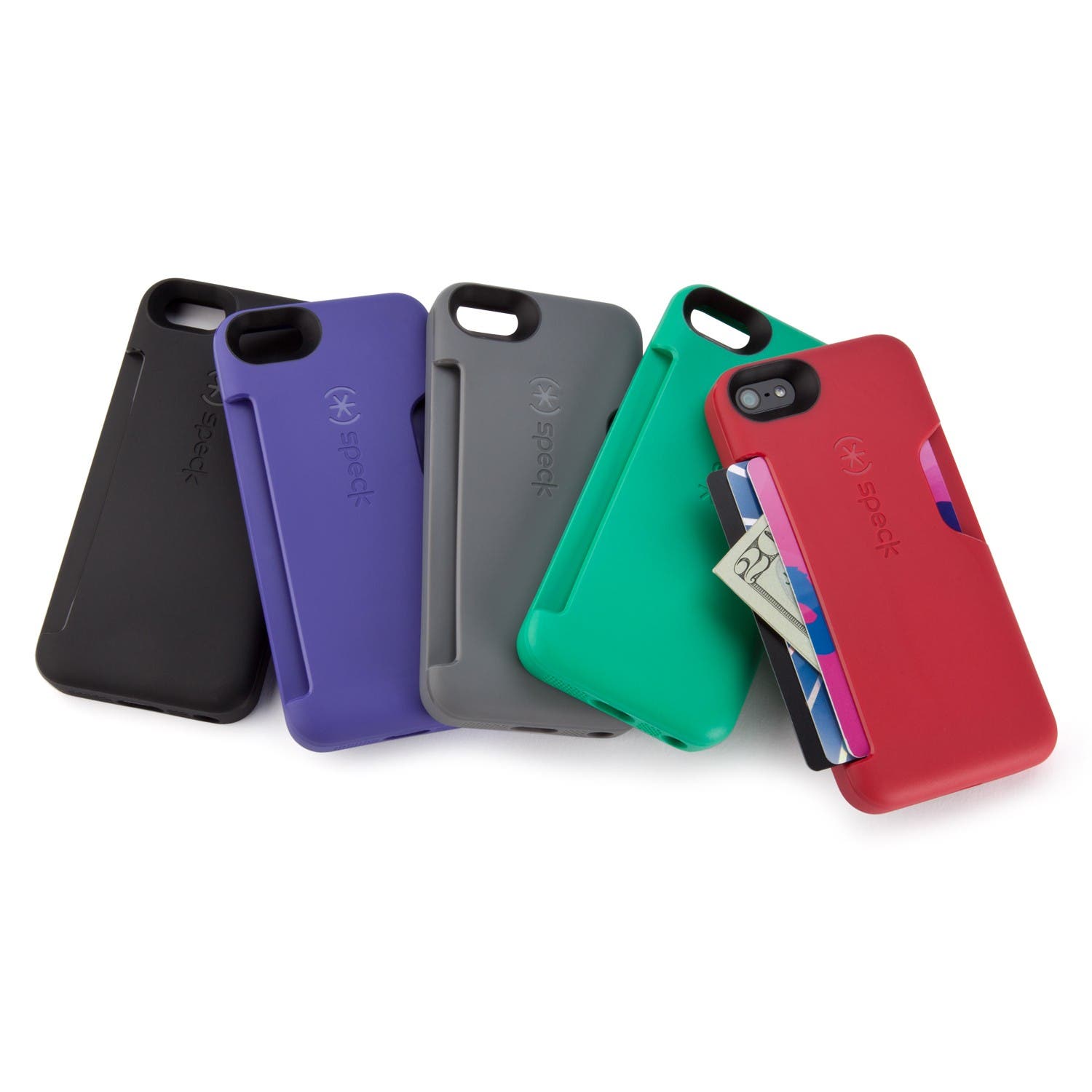 The SmartFlex Card case is a slick, supple choice for your on-the-go lifestyle. When carrying a wallet is too much, our SmartFlex Card iPhone 5 case makes a clever companion.
SmartFlex case fits iPhone 5
Cool card carrier. Securely hold up to 3 cards (or folded bills) in this iPhone 5 cover's side-loading slot.
Easy on, easy off. Flexible construction provides protection that's durable, yet pops on and off in a snap.
Snappy thumb release. Easily push cards out from the slot when you need them.
All-around protection. Raised bezel keeps screen safe and rubberized covers shield buttons.
2. Speck ToughSkin Duo: Retail Price $39.95
ToughSkin Duo is tougher than ever, providing maximum protection against fumbles, tumbles and never-saw-it-coming stumbles. This dynamic duo of defense combines two iPhone 5 cases in one – all with sharp color options and a super-functional holster that make safety look smart.
ToughSkin Duo case fits iPhone 5!
Relentless protection. Slim inner case and rubbery outer layer give your iPhone full-on coverage
Ultra-rugged exterior. Rubbery, notched surface provides a no-slip grip and full-on shock absorption.
Flexible inner case. Use the slim inner shell on its own when you need to keep a low profile
Handy detachable holster. Get quick-draw access to your iPhone with a rugged rotating belt clip that does double duty as a viewing stand.
3. PanaVise Mobile Solution's PortoGrip with suction cup mount & DC to USB Adapter: Retail Price $29.99 and $7.99 respectively.
The PortaGrip Universal Phone Holder with 811 Suction Cup Mount securely holds your mobile phone while you drive. Designed for today's smartphones with large touchscreens, thin bezels and various button and charging port configurations, the new PanaVise PortaGrip is the latest product in the 20+ years history of PanaVise phone holders under the PortaGrip name. Paired with PanaVise's industry leading suction cup technology, the new PortaGrip provides a secure in-vehicle mounting solution for your phone. Various combinations are available including vehicle-specific InDash mounts and fixed-mounted pedestals and flex shafts. The new PortaGrip is the core product in the PanaVise Mobile Solutions line consisting of mounts and accessories designed for today's smartphone user. Dashmats, NoSkid weighted mounts and USB power adapters round out the accessories options.