By Randy Herring on Sat, 01/19/2013
Book Creator for the iPad is a great little app that lets you create interactive iBooks right on your iPad. After you create your books, you can read them in iBooks and even sell them in the iBookstore.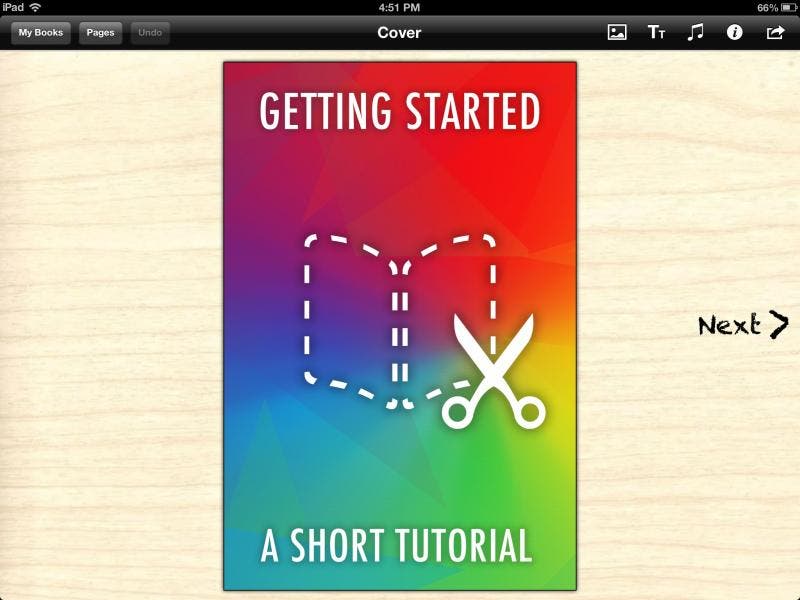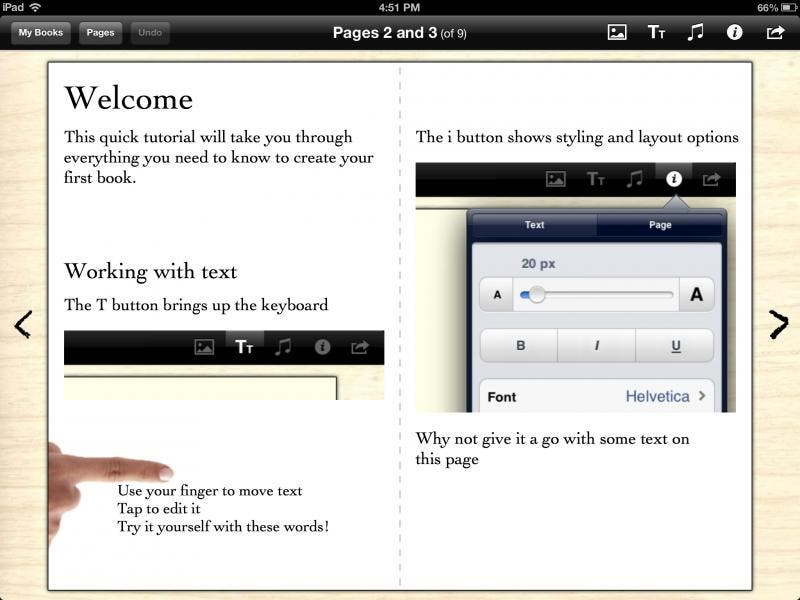 The app features include support for portrait, landscape or square book sizes, adding pictures from the Photos app, or from the web, editing rich format text using all of the iPad's fonts, importing video and music, and recording speech within the app.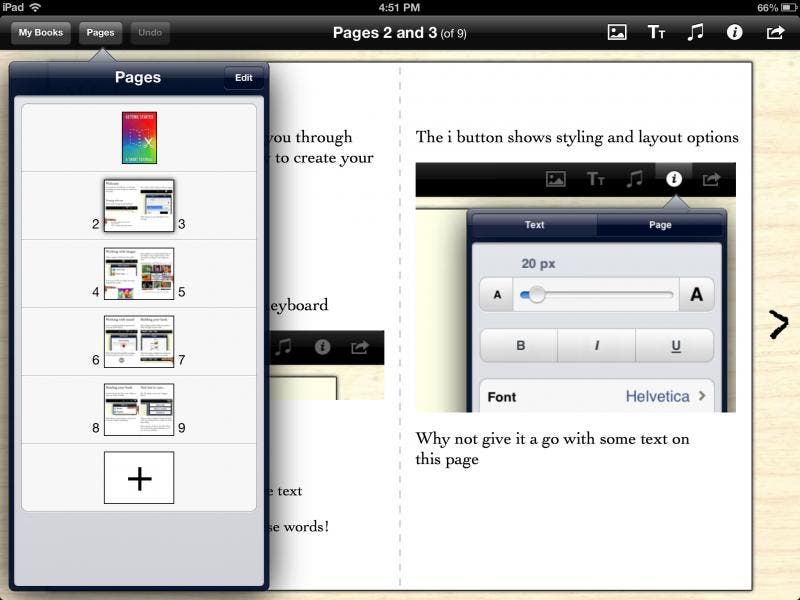 Book Creator for the iPad is fun and easy to use. With just a few minutes with the app, I was able to create a simple little book. I think this is a great app for teachers and parents to create kids books. It would also be a good way to quickly put together a rough draft of book layout to share with team members.
I have only used the app for a short time, but it looks like this one will always have a home on my iPad.
It is in the App Store for $4.99. I give it 5 out of 5 stars.
Randy Herring