By Randy Herring on Fri, 02/03/2012
The iTunes U app is a great addition Apple's iOS software lineup. I have been using it and the new course format in iTunes U for over a week now and I love both of them. Most of the courses I am taking just for the joy of doing so and to gain a broader understanding of areas of interest.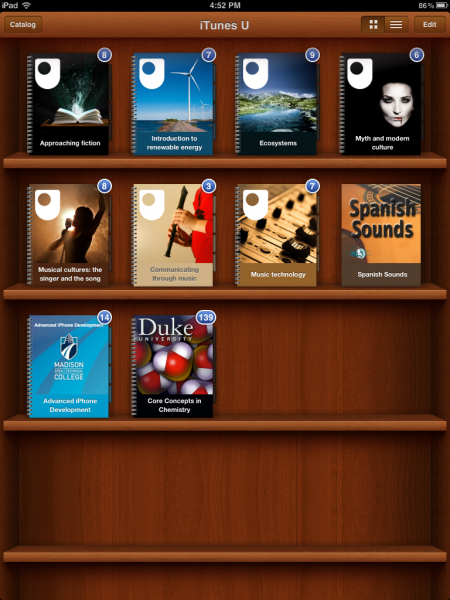 I signed up for 9 courses and I have used the app on both my iPad and my iPhone. While both work well, I really enjoy the large screen of the iPad for studying the material in the course assignments. I also like the integration of iBooks with the courses. So far all of the courses that I have begun have included reading assignments in free booklets that open up in iBooks.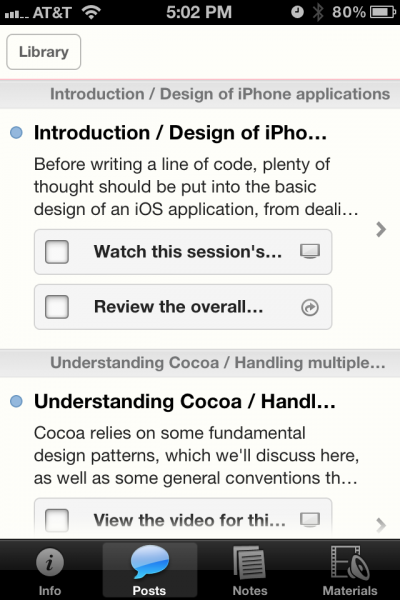 The app allows you to easily see all of your courses on a book shelf similar to iBooks and Newsstand. Also like those apps, the iTunes U app has a button that opens the catalog of courses that are available in iTunes U.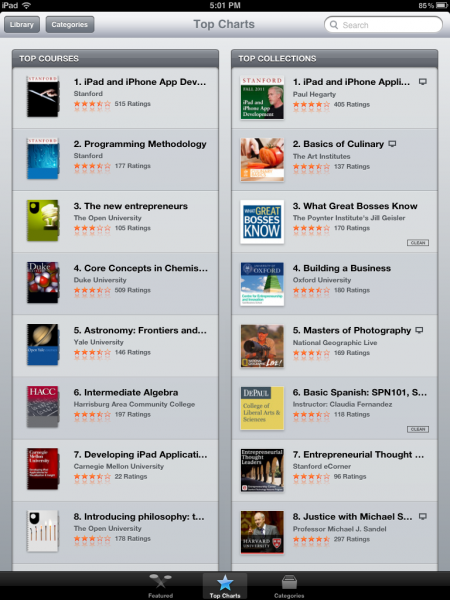 The new course format opens up in a view that simulates a spiral bound notebook with tabs for Info, Posts, Notes and Materials. The Info tab contains an Overview of the course, information about the Instructor and an Outline of the course.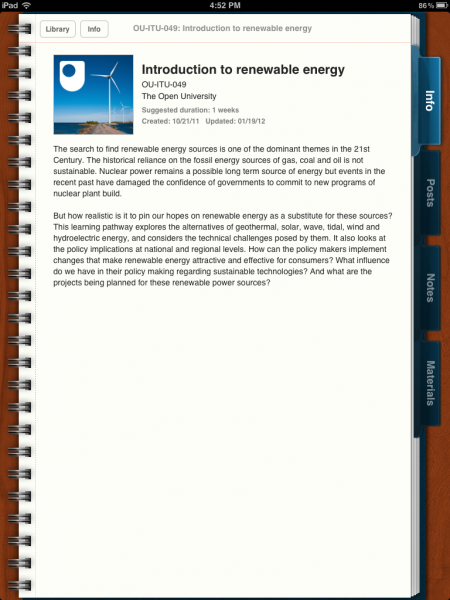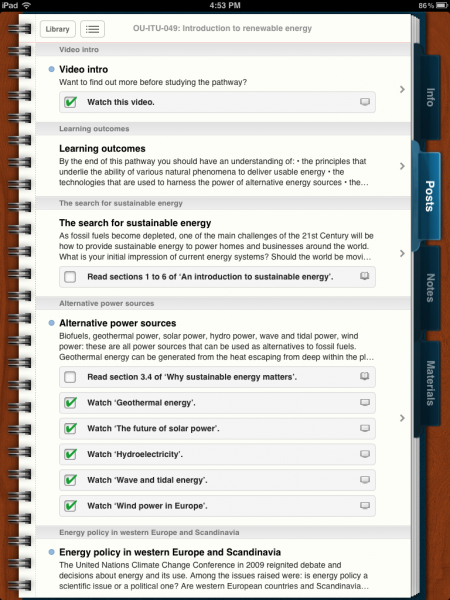 The Posts tab is where you will spend most of your time in the iTunes U app. If the course is currently in session, it has two views, the Posts view which explains each assignment from the Instructor in the order in which they are to be performed and has links to the material for the assignment, whether the material is a book in iBooks, and audio recording, a video or even a link to a web site. The Assignments view is simply a list of the assignment titles in order with their due dates and a button that will open the assignment. This view is not included for courses that are no longer underway. Once you have completed the assignment, you can check a box to mark that it has been completed. I have used the Posts view exclusively in completing the assignments in the courses I am taking.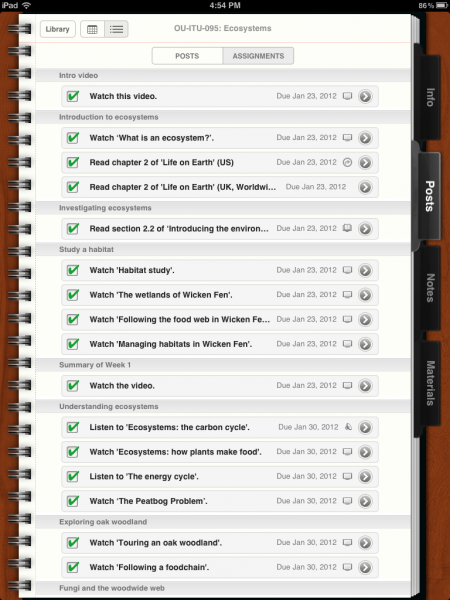 The Notes tab allows you to take notes on your studies and it shows you any notes or highlights that you have from the iBooks that are associated with the course. The Materials tab is just a list of all of the materials that are used in the course with buttons to access them. However, the best way to view the materials is from within the assignments in the Posts tab.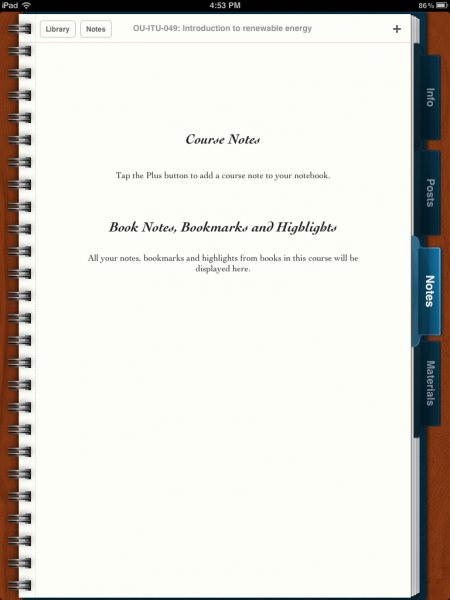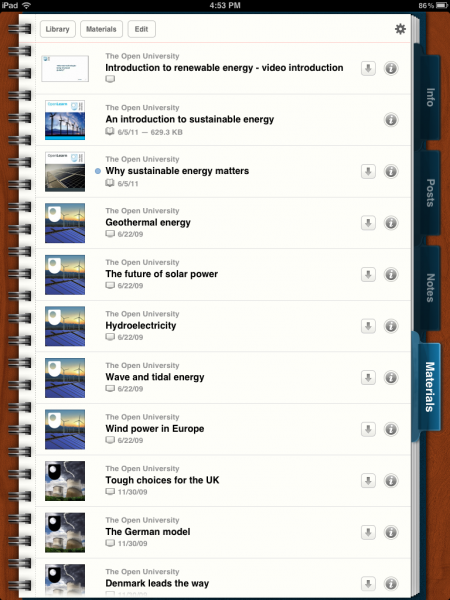 Overall I have thoroughly enjoyed using the new iTunes U app and the new course format. I have used iTunes U in the past and this is a much better experience.
The iTunes U app is free in the App Store.
I give it 5 out of 5 stars I love it.
Randy Herring