By Randy Herring on Sat, 09/29/2012
While browsing through Zite this morning, I discovered LIFE for iPad. LIFE for iPad lets you browse LIFE's legendary photo collection at a never-before-seen resolution. You can explore LIFE's vast archives, up-to-the-minute news photos, and special features not available anywhere else.
Features:
- View high definition (HD) photo galleries featuring this enormous collection of professional, endless fascinating, and historically significant photography.
-Immerse yourself in the map-based LIFE Explorer view that allows you to find photos based on where they were taken.
-"Email", "Facebook", and "Twitter" buttons allow you to easily send LIFE photos to friends or post them to your favorite social networks.
- Take millions of high-resolution photos with you everywhere you go.
- Travel through this app by swiping side-to-side or using the interactive filmstrip mode.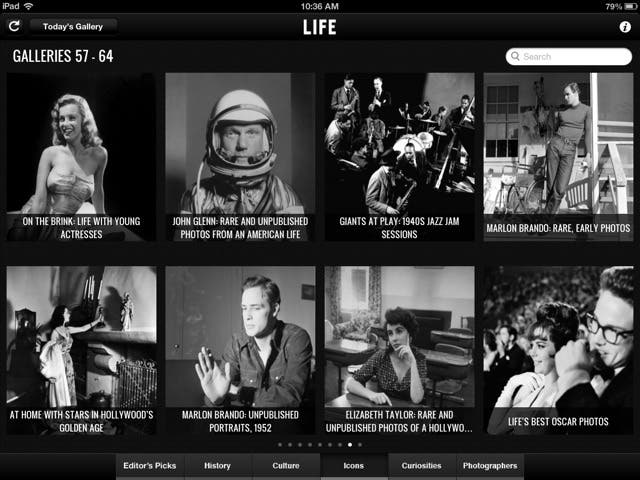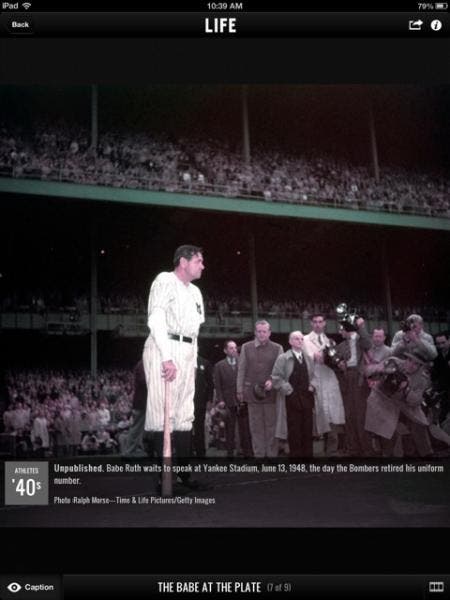 While I have just started exploring this app, if you like historical photgraphs then take a look at this free app in the App Store.
Randy Herring