The Snugg iPad 2 case is very affordable, sleek, and thin. It offers front and rear protection for the ipad. It doesn't add any extra weight or bulkiness to the device. The model I have been using is the ultra-thin version. It is exactly as the name implies, Ultra-Thin. The Snugg Ultra-Thin iPad case works much better than the smart cover made by Apple. The Ultra-thin Snugg iPad cases gives an elegant, professional look and feel. It makes a great case for the job or everyday use. Either way the case will do its job, which is protecting the ipad. It does the job without any adding any bulkiness or weight. The case can be purchased on Amazon for around $35. If you buy the smart cover you will pay almost double that price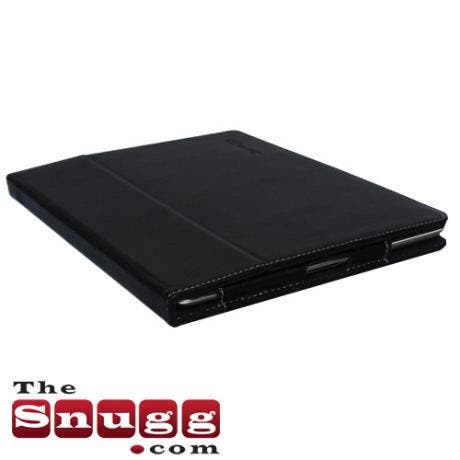 Features:
Pros:
· Magnetic on/off
· Ultra thin and sleek
· Light weight
· Affordable
· Can be used at many different angles.
Cons:
· Portrait position isn't comfortable
Snugg offers many different iPad accessories. This case can be purchased at www.snuggcase.com for around $35. If this case doesn't tickle your fancy I'm sure they have one that will. Stop by and say, "Hi". They are a great group of Englishmen across the big pond. Feel free to leave any comments below.
Thanks,
Mitch Stevens