By admin on Fri, 12/09/2011
The OutCast Junior by SoundCast is a very portable and rechargeable sound device. Many people can probably remember when 

having a party and supplying music was a great challenge. Those days are now officially over. By using the Outcast Junior and an iPhone, iPod, or iPad a person may easily entertain guests accordingly. I was well amazed at the level and quality of sound this small speaker emitted.
OutCast Jr.offers a transmitter and dock that connects wirelessly through Bluetooth called the iCast.  The iCast transmitter sends the signal for music to the Junior.   The iCast uses three channels of 2.4GHz technology for interference free audio transmitting for up to 350 feet.  The iCast can send signal through walls, doors, and more up to 350 feet away. The iCast transmitter needs to be plugged in to a power source and can thus be used inside your home while the OutCast Junior pounds the bass outside rocking the tunes wirelessly.
Master your iPhone in one minute a day:
Sign up to iPhone Life's Tip of the Day Newsletter and we'll send you a tip each day to save time and get the most out of your iPhone or iPad.
The iCast transmitter needs a power supply to use the Bluetooth and charge the idevice.  However, the Outcast Junior does not.  It can operate five to nine hours on a full charge.  It may also be operated by using the 12 volt adapter provided with the unit.  This is a tail-gate party waiting to happen anywhere. I think we have all been in situations where we wanted to include music or have our child's birthday party in a location somewhere but due to the lack of power outlets it wasn't feasible. The OutCast Junior may also be used with a most any type of boom box with a 3.5mm audio input.  This may be the perfect combination if you are just trying to ramp up your wattage. Before OutCast many people probably spent hours recording the needed tracks for a certain party.  Now all you need is the iCast, SoundCast Junior, and iPhones playlist.  We have that problem solved but you still need to get the food ready. JJJ
One of the best features of the iCast is its Bluetooth capabilities. While your idevice supplies the tunage, it's being charged as well.  That falls under the category of killing two birds with one stone.  As many of us, hillbillies, like to say. The iCast can be used within 350 feet of the OutCast Jr. speaker. That's over the length of a football field, WOW.  I didn't have any problems losing connection at anytime. The iCast Bluetooth transmitter can connect with up to three OutCast Jr's at one time. This combination would definitely rock the house from the foundation. I think only firsthand experience will be the only way to truly know how terrific the sound is from the OutCast Junior.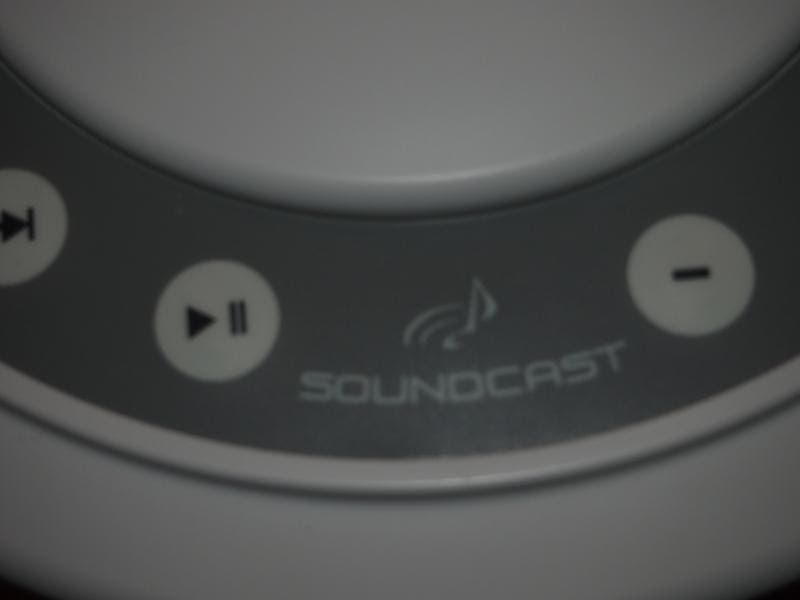 The OutCast will be one of my all time favorite idevice accessories.  It will be used countless times.  I have already used it, Thanksgiving Day to listen to the radio while we ate dinner.  It was very nice to control all the songs and volume without running to the stereo system all day.  It was also a head turner and conversation piece.  I had two other family members wanting to buy one that day. I pointed them to http://www.soundcastsystems.com/ for their purchase.  I have to say the customer service is great as well.  I have included a video demo also.  Feel free to leave a comment below. 
Thanks,
Mitch Stevens