By admin on Wed, 11/02/2011
The iPhone 4S sports an eight megapixel, rear facing camera. It also has a two megapixel front facing camera. This allows the iPhone user the ability to take excellent photos directly from their iphone. By adding the eight megapixel rear facing camera many consumers will no longer carry an extra camera for photography.
Master your iPhone in one minute a day:
Sign up to iPhone Life's Tip of the Day Newsletter and we'll send you a tip each day to save time and get the most out of your iPhone or iPad.
OlloClip is an easy, fast, and inexpensive way to add a bit of pizzazz to you photos.  The iPhone 4S, combined with Olloclip, will make for some amazing shots. Olloclip come with three different kind of lenses for different views. The first type is Fish-eye, giving 180 degree view.  Next is wide-angle lens, which allows the user to see double the field of view the iphone 4 or iphone 4S can see.  Last, but surely not least, Macro lense. The macro lense will allow the subject to be shot within 10 to 15 mm. This is an amazing lense to take photographs of small objects such as coins or insects.
OlloClip started from a kickstarter project. The owner was very well welcomed with over $60,000 in backers. As it stands, the project has 1300 backers with over $60,000 raised as of today. OlloClip is currently working hard to prepare for consumer purchases. I think, OlloClips is a great invention and can be used to enhance anyone's photographic ability.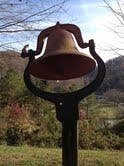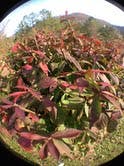 Rose 1-Fish-Eye Lense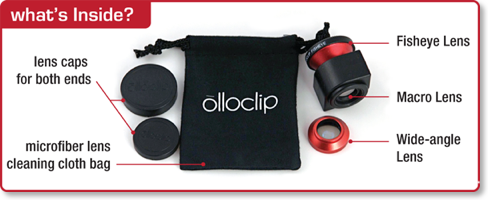 Bell- No lense
Bush - Fish-Eye Lense
Rose 2 - Wide Angle
Rose 3 - Macro Lense
The Fisheye lens captures approximately a 180 Degree field-of-view and produces some striking images. 



The Wide-Angle lens is great for when you need that extra field of view, approximately double that of the normal IPhone.





The Macro lens applies roughly a 10X multiplier and allows you to focus the iPhone within 12-15mm of the subject. The Macro lens is cleverly concealed within the olloclip and can be accessed by unscrewing the Wide-Angle lens that is normally attached to it. 
I have used OlloClip several times including the photos and video here. They are very easy to use and take on and off the iPhone 4. You can have them ready for a photo in just a matter of seconds. They provide a carrying case to protect the lense inside your purse or pocket. They also include a cover for each lense. If you are interested in photography these are an amazing addition to anyone's arsenal. I am by no means am a professional photographer. I have included some still photos here along with some video for you to see how the lense perform. Feel free to leave any comments below you can purchase all clips at www.olloclip.com for $69.99.  They are currently awaiting new shipments for selling today.
Thanks,
Mitch Stevens