By admin updated on 10/14/2011
This is a very nice way to express yourself. You can mix and match over 1,000 different combinations. Its very lite material that doesn't add any weight to the iphone. It has three parts, upper frame,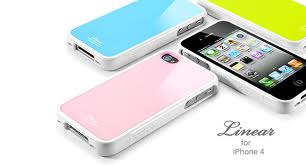 lower frame, and back cover. These all come in different colors that can be matched however you wish. The Crystal series comes with a protective covering for the front glass. This adds extra protection to the front glass to prevent any kind of scratches should you carry it in a purse, backpack, or your pocket. I really like the SGP Linear Cases. They are very simple to install. You can mix and match the colors to your own taste. You can purchase different color frames to use. Have a different color for each day of the week. You could even match colors for your favorite school team or holiday. I have included a video that is somewhat helpful, I think. My almost thirteen year old daughter thought she knew more than I did. Watch and be your own judge. We had fun doing the video together so I hope you enjoy. You may purchase your case at www.CreTouch.com or www.sgpstore.com. These are very nice cases and a big hit with the teenie boppers aound my house too.
Thanks,
Mitch Stevens