By admin on Wed, 09/14/2011

Many students fear starting school, whether its starting a new school or the transition from one grade to the next.  Students don't need any more stress than necessary when beginning school or switching to a different campus.  I have compiled a list of apps that will reduce the stress and make school more enjoyable for all students who have an IOS device. Lets face it if our kids aren't happy we aren't happy.  These applications can  benefit parents too.
  The app that will be used more than any other application is Pages. This is an awesome word processing application.  Its great for any kind of word processing you will ever do.  It allows you to type a document in Word and import it into Pages to edit or vise versa.  If you start the project in Pages you can very easily finish it in Word on a PC or Mac.  The versatility of this application is wonderful.  Pages is part of three applications that make up iwork on the Mac.  Its a bit higher priced than the other applications at $9.99 but well worth the cost.  The other applications Numbers and Keynotes are the same price, $9.99.  They are used for spreadsheets and business related type documents.  Pages will be your best friend on the ipad during school. For more information on Pages click here to visit app store.
Master your iPhone in one minute a day:
Sign up to iPhone Life's Tip of the Day Newsletter and we'll send you a tip each day to save time and get the most out of your iPhone or iPad.
  The next app I thought was great for students of all grades was iAnnotate.  It has so many features one could write an entire article just on it.  One of the great benefits of this app is being able to import pdf files and write on them inside the app.  This would really be great for college students. Many professors hand out syllabus or chapter outlines by using iAnnote you are able to import the file inside the app and write directly on the file and save the work.  You can highlight the important parts of the document.  It also allows the user to write notes and save them however you may need.  This is an awesome application with many uses.  This was just some ideas I had for using the application.  It has many other features so go check it out here.  You 

won't be disappointed. 
   Another great app I thought would be good to take to school or help prepare for class was ClassOrganizer.  This application is great for students to keep track of their class schedules and to do list.  It has a place to keep track of each classes schedule and a tab for completed work.  You can check off each thing as you do it and it shows the list as you update.  This is probably geared more toward college level classes but could be modified to use for high school level students easily.  The great part of this application is it keeps all this neatly organized.  It has a grade calculator for keeping track of the students grades.  It has an area for instructor names, phone, web site, and more.  This is a phenomenal supplication for anyone wanting to be better organized and keep track of your grades or remember the milk.  This application can be used to record class lectures or any other audio needing to be recorded.  This would be great to have to share with someone that may have missed a certain class period.  You can simply share it by email or through dropbox.  For more features and information on ClassOrganizer at $4.99 click here.
  If you are like many others including myself. I need all the help getting organized I can get.  Smart Pad is an application that will do just that.  I have no problem using the calendar app on the ipad.  I just like the features that Smart Pad has to offer.  It allows the user to categorize  their day, month, or weeks events into projects, task, or any way you may want to label the events.  It has a large calendar that shows all events and you can drag and drop the events wherever you like.  This is a digital version of the large desk top calendars.  Very nice application to help anyone get organized for $9.99.  Click here for Smart Pad.
  Until we actually get icloud I guess we will have to use dropbox.  It is such a universal application.  I could spend the next ten pages writing different ways to use this application but I will spare you the grief of reading it.  I think most people have had some experience with dropbox.  For anyone who hasn't, Dropbox is a simple way to share files online with anyone you wish.  Dropbox gives you two gigs of storage space just for opening an account.  If you need more storage to store information you can purchase more.  The more space you need the more it cost.  For example, 100 gigs of storage cost $19.99/month.  It's  a great way to share information with others.  One of my favorite things about using Dropbox is, instead of carrying the jump drive now you can upload files to dropbox and have the file at any computer that has web access.  Now thats what I call convenience.  I think thats why so many developers are incorporating dropbox into their applications.  If you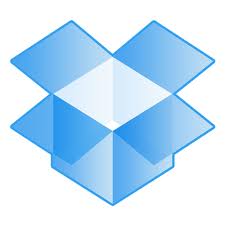 need to download dropbox or want more information click here. 
  IBoard has many features students may find beneficial.  Its  a GREAT app for taking notes or opening a website to circle or make notes of important areas.  Its very easy to use and its only $0.99.  IBoard can be a very helpful application for students to download click here.  If you are interested in reading more about applications on note taking.  Read my article here I wrote a few weeks earlier.  It has some very useful information.  
  I know when you're at school education is most important.  But hey, all of us can get more done with a little music playing in the background.  That leads me to my next application,  Pandora radio.  For anyone thats never used Pandora radio its a music application for listening to music.  It is somewhat like the radio in your car only the user has more control oh the kind of music played.  The great thing about Pandora radio is it only plays what you tell it.  The only downside to Pandora radio is you can only skip five songs before hearing an advertisement.  Great way for a student or anyone to listen to music free click here. 

  One of the bad things about going away to school is getting homesick.  The best way I know to cure this is talking to your love ones frequently or as often as you wish.  Skype is a great way to do this at no cost.  If you both use the computer video calling is free.  If you have Apple idevice you are familiar with this type of communication through FaceTime.  You can purchase prepaid minutes to use with Skype at a very reasonable price.  But if cost or money is a concern just use the computer or idevices.  I use Skype daily and love it.  I much rather visually see someone when I talk as compared to just hearing them over the phone.  If you want to download Skype click here. 
  It wouldn't be right to write an article on best school apps and not include a great note taking application.  My favorite out of all I have tried is GhostWriter.  It has so many features to offer the user.   The greatest thing about GhostWriter is it's ability to take written notes or typed notes.  Some people may prefer writing or typing their notes.  It can ACCOMMODATE either kind of user.  You can create a notebook for each class and categorize/organizer however you wish.  There are dozens of note taking apps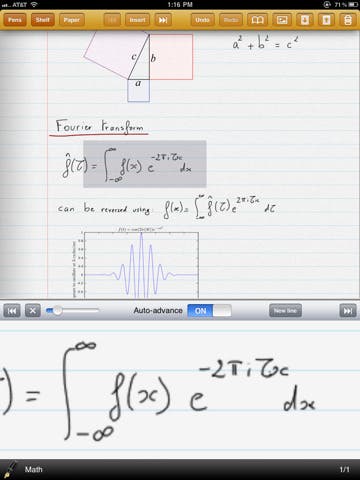 available but I like the simplest and to the straight to the point type of apps. For more information on GhostWriter click here. 
  Lastly, I think The Weather Channel max is a great application for getting weather updates.  One of the great things about TWC max is its free for the ipad.   We need to now how to dress for the weather.  We may even need to bring along an umbrella.  However you use it TWC max is the best weather application for the idevice.  It has up to the minute updates and motion maps.  You can set it to alert you of any bad weather.    If you need to download TWC max click here.  I hope these applications enrich your school day.  If you have any comments feel free to leave them below.
Thanks,
Mitch Stevens