By admin on Wed, 01/18/2012
Have you ever thought about creating your own iPhone application? Now there's an application available in iTunes called Appatista that makes this possible for those not so experienced in programming -- and, best of all, it's free! It's now simple to turn your favorite blog, website, or any other content into an iPhone application in minutes. Simply name your app, design an icon, assign it an RSS feed and you have a functioning iPhone application. Needless to say, you can't create very complex interactive games. But let's face it, we probably weren't interested in creating anything very complex in the beginning anyway. It makes it very easy and fast to get your feet wet building your own application. This is the first app of its kind. I think this is a great starting point for DIY app builders; I know I will be trying it out myself. You can share your app on Twitter, Facebook, or by email, eliminating the need for Apple to decide if it's App store-worthy. That's the best part of Appatista.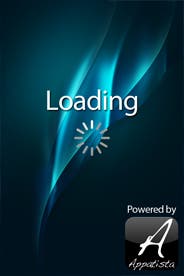 Let me know how what you create! And feel free to leave your comments below.
Thank you, Mitch Stevens