By admin on Fri, 09/30/2011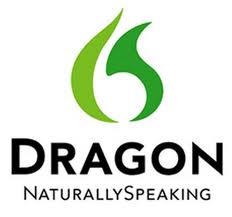 If you use the computer software Dragon Nuance you will really enjoy Dragon Go.  It's a very simple to use application for the iphone.  Although, I have been using it on my ipad 2 at 2X.  The graphics aren't as good on the ipasd 2 but it does work.  They have added several new features such as Netflix, Web Searches, News, Music, and more.  If you can access it on the mobile web, Dragon Go can find it.  You simply tap the little red button and speak.  It does some processing and bam, there's what your looking for on the screen.  I have used it quite a bit and it has excellent accuracy.  Although, it does make mistakes but don't we all.
 Dragon Nuance is my favorite software and application development company.  I use their software on a daily basis.  I have to say if any one company has helped enrich my quality of life it would be Dragon Nuance.  I have shared this before but for those that haven't read my other post.  I had a motorcycle wreck in 2004 that left my right arm paralyzed.  I felt sorry for myself for years.  I was surfing the net like I do most every day and ran upon this software.  It claimed to be a great speech recognition software.  Well, this company was none other than Dragon Nuance.  I immediately drove to a store locally here in town to purchase it.  They didn't have it and had no idea what I was referring too.  This came as to no surprise to me whatsoever.  This stores prereqisites for hiring was, MUST BE AN IDIOT.  Enough ranting.
  I finally ordered the software online and downloaded the iphone app.  I was completely amazed how well this software could recognize what I was saying.  For the next few days I got aquainted with the software.  I started thinking how I could use this to write all the word documents I needed to build websites.  To keep from writing my life story and saving you the agony of reading it.  I feel in love with all the Nuance software and applications.  If you have a physical reason you can't type well you don't have it anymore.  The guys that developed this software and applications had no idea how deep it was going to effect my life.  It has allowed me to be on the same playing field as the next guy that had both arms to use.
Master your iPhone in one minute a day:
Sign up to iPhone Life's Tip of the Day Newsletter and we'll send you a tip each day to save time and get the most out of your iPhone or iPad.
  Technology is a wonderful thing.  It's not very often you find a company like Dragon Nuance that enriches your daily activities without even realizing it.  If you need a speech recognition app for the iphone I strongly recommend Dragon Go.  From web searches to driving directions you can access it simply by speaking into the iphone.  Feel free to leave a comment below.
Thanks,
Mitch Stevens