By admin on Wed, 09/28/2011
  If you have ever been on a long trip or been in a location without electricity you have encountered low battery problems or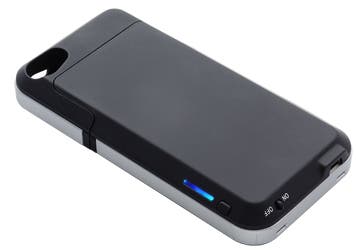 completely dead electronics.  The Power Fort by Cooler Master is a dream come true for the on the go enthusiast.  This little power pack pack has a whopping  amount of energy to offer.  It adds a tremendous amount of play time to your portable device.  Depending on what you are doing will effect the amount of actual time you gain.
Master your iPhone in one minute a day:
Sign up to iPhone Life's Tip of the Day Newsletter and we'll send you a tip each day to save time and get the most out of your iPhone or iPad.
  Cooler Master has several different accessories for charging your portable devices.  They have accessories to charge the iphone, laptop, mp3, and a number of other devices.  Pretty much if it has a USB charger this will accommodate the user for charging.  One of the most versatile charging devices they offer is the Power Fort Power Battery Backup Pack.  This can be used for charging through USB.  I really have grown attached to this little power pack.  I enjoy camping and spending time outdoors.  This allows me to use my idevices without fear of running them dead.  When they need charging I simply connect the idevice that needs charged and I'm charged back up in a short time.  I have been able to get about two full charges for the iphone and about one full charge for the ipad.  Either way if you spend a couple days without electricity you are going to definitely need this little power backup.  It has LED lights on the charger that indicates the level of charge left in the pack backup.  It also has a light that shows it is charging the device.  It has a built in protector to keep from over charging the device being charged and causing damage to devices battery.  When the device reaches a full charge it stops charging.  This saves power in the backup pack and prevents over charging your idevice.  This is a very slim and lightweight power source.  Easily carry this in a backpack and never realize you are carrying it. Your friends will be wondering how you still have cell power when their phones have gone dead.  If you prefer a combination case and battery backup together Cooler Master has an alternative for that too.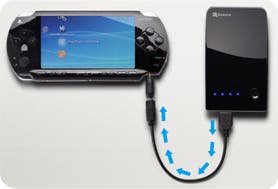 Cooler Master offers several different types of battery packs.  They also make a battery pack for the iphone.  The iphone slides inside the pack and attaches through the 30 point connector.  It's a case and battery built into one.  It provides an extra six hours talk time.  This is great for anyone on the go.  People that don't have  access to electric or just simply don't haver time to charge the iphone.  I really enjoy using the battery pack.  Its a great way to cut back on charging as often.  It doesn't add that much extra bulk to the iphone.  It does a great job protecting the iphone as well.  When its time to charge its very simple to remove the iphone to charge both the pack and the iphone. 
  Cooler Master also makes a battery backup for the iphone that charges the iphone through solar energy.  Now this is awesome alternative for charging the iphone for outdoor enthusiast especially. It serves as a protective case and charger for the iphone too.  It has a battery indicator that shows the level of power available.  It adds an extra 4.5 hours of talk time to the iphone.  This is a great way to keep the iphone talking in locations that don't offer electricity.  But if you do have electric or a laptop you can charge the power pack through a USB.  I really enjoy using the device when I'm on the water away from civilization but still need to charge my iphone. 
  These are great charging options when electricity is not.  If you are away from electric outlets and need a way to keep your devices charged I would definitely visit www.coolermaster-USA.com.  They have several choices.  I have discussed the options available for the idevices but they have many more.  Feel free to leave a comment below.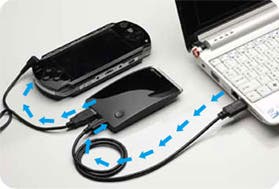 Thanks,
Mitch Stevens