By admin updated on 07/12/2011
Top Paid Cydia Apps for iPad 2
These applications  will help if you're just getting started jailbreaking.  Hope it makes your jailbreak experience more enjoyable.  I have mainly learned through lots of trial and error.  This is only my opinion.
1.       IFile allows you to get to the heart of your idevice.  You can change and modifiy settings without a computer.  This is a real must for the true at heart customizers.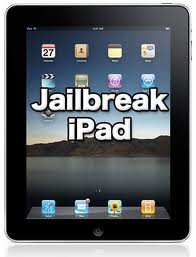 2.       Infiniboard allows you to add as many icons as you want to a page.  Scroll the springboard vertically without any set limits on the numbert of applications can be on each page.
Master your iPhone in one minute a day:
Sign up to iPhone Life's Tip of the Day Newsletter and we'll send you a tip each day to save time and get the most out of your iPhone or iPad.
3.       Infinidock works like the other infini apps.  You can scroll your dock or add as many applications as you want to each page without limits.
4.       Infinifolder takes the twelve folder limit to infinity.  Great app to make categories for each kind of application.
5.       PhotoAlbums + lets the user add different folders to the photo category.  Choose your own name and start adding pictures by however makes sense to you.
6.       RetinaPad- This is a very handy tweak for iPad users since the iPad can run iPhone apps in compatibility mode but when an iPhone app is blown up to 2x mode, the graphics become fuzzy. Even the app's got Retina-Display-ready graphics on iPhone, it'll still look pixilated on the iPad.
However, RetinaPad fixes this problem and it works awesome on any app that's got Retina-Display-ready graphics. You need a jailbroken device so you can access Cydia and install it. Once installed, launch your iPhone app and tap on 2x then you'll really notice that the app looks clean.
7.       Package Backup – will back up all your Cydia apps and if you need to do a restore you can restore all the cydsia apps from the backup.  Using this app will keep all your Cydia apps in one place if you need a restore.  This way in a restoration you don't have to add or download each app one at time like when you first started.
8.       MyWi helps tether the ipad to the iphone.  Many cell providers can charge for this service.  So use at your own risk.  I think as long as you don't stay online or download apps or music you will be fine.  But hey, who am I to say.
I will try to add to this list as time goes by.  But if you have a favorite app drop a line below in the comments.  I am always looking for the next new app.  To stay up to date subscribe to my blog here.   Thanks for reading. Watch the video here
Thanks,
Mitch Stevens
Manchester, KY.