By Adam Wagner on Tue, 03/15/2011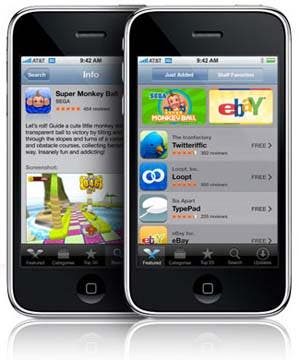 The accessability and popularity of the App space is unbelievable and increasing everyday! With the abundance of iPhone app development tutorial programs and the incredible numbers of users seeking quality, relevant apps, it is time that we all started diagramming out a plan for the next great app. Recent, app rock stars such as Tiny Wings, have shown that popularity, much like a viral video, is only a good idea and a little programming away.
At the beginning of this year, the App Store reached the 10 billion app downloads mark as users continued to flock to the popular arena. Today, with the skyrocketing growth of smartphones and tablets, especially the iPhone and iPad, more and more individuals are gaining access to apps. This trend is only going to continue to see an explosion of apps as smartphones become the entire cellular market in the future and as tablets capture large portions of the PC market share. 
Master your iPhone in one minute a day:
Sign up to iPhone Life's Tip of the Day Newsletter and we'll send you a tip each day to save time and get the most out of your iPhone or iPad.
In this post, I simply wanted to encourage you that it is possible for anyone to succeed in the app store. 
There are several levels of success, finincial and traffic. You do not need to have the most inspiring graphics or detailed program to have success. Most of my favorite apps do one thing well. 
Here are  a few non-professional app developer success stories...
Sportsync is a little known app that provides a laser focus. All it does is upload the schedule of games for popular sports teams into the iCalendar of iOS devices. The program has major league sports and college programs available in order to reach a wide variety of sports fans. This app has a very simple interface and no "fancy graphics" to speak off. It simply does exactly what it claims to do efficiently and easily. This developer is able to run iAds and pocket a good piece of change every month. This could be you!
Bubble Ball is a game that was developed by a 12-year old boy. Bubble Ball has now received over 2 million downloads! This young man enjoyed apps and had a knack for programming and in a few months he had created an incredibly popular game.
I hope that you are encouraged to take on the challenge of developing a relevant, useful and popular app. As I have said before, you just need an idea that can have targeted or viral success and the sky is the limit. 
Good luck, we look forward to hearing about your app project! Here is a great video from some of the most innovative app developers...
Adam Wagner
iPhone Blogger