By Hal Goldstein updated on 08/03/2009
The long promised iPhone Life App is now available as an easy to install Web App. Eventually the App will be available in App Store. However, it functions as well or better as a Web App. It is a great window into the blogs, tips, reviews, and links on this site.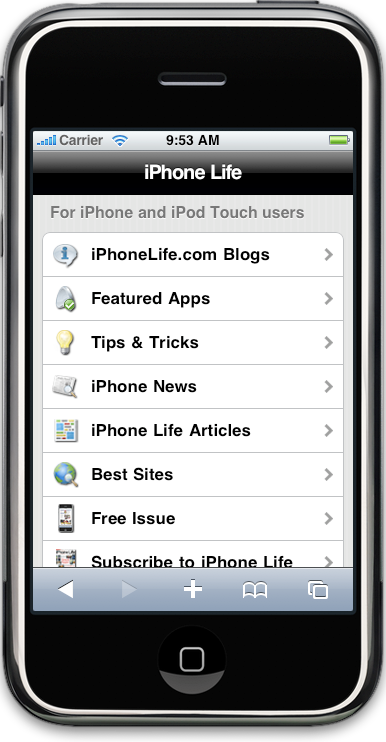 The iPhone Life App is easy to install:
1. On your iPhone or iPod touch in Safari go to m.iphonelife.com
2. Touch Plus symbol.
3. Do either or both:
a. Add to Home Page (recommended for quick daily scan)
b. Add Bookmark (recommended for in depth viewing and traversing.)
We hope you'll like it. We will track known bugs, provide app store information, and more at our iPhone Life App page.