By Alex Cequea on Wed, 02/09/2011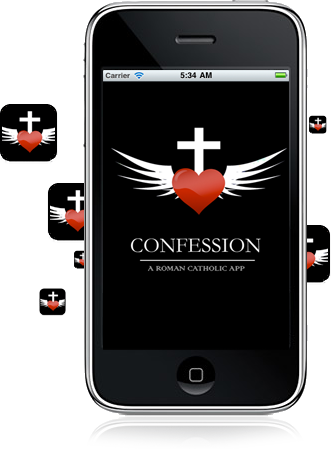 The Vatican has just announced that it is not possible to "confess by iPhone," referring to the new app Confession: A Roman Catholic App, which lets users confess their sins through the phone. Vatican spokesman Federico Lombardi told journalists that "the rites of penance require a personal dialogue between penitents and their confessor... It cannot be replaced by a computer application."
The apps guides user through a series of questions such as "have I been involved in occult practices?" to check whether the user's behavior conforms to the rules of Scripture. The developer, Patrick Leinen, said the app was designed for use in the confessional and was intended "for those who frequent the sacrament and those who wish to return. Our desire is to invite Catholics to engage in their faith through digital technology."
The Confession app sells for $1.99 at the app store, but I'm guessing all the money goes to... god?