By Alex Cequea updated on 06/07/2012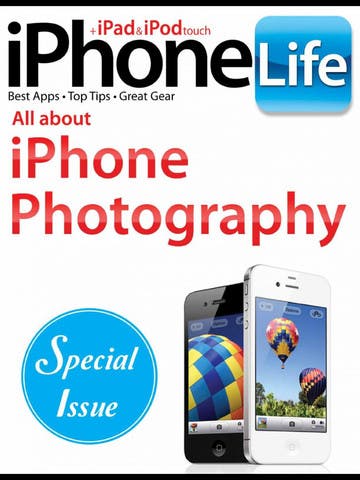 If you have an iPhone, you've probably tried your hand at iPhone photography. From amazing apps to great gear, there are numerous ways to improve your images, no matter if you're a novice or a seasoned professional. In response to your loud enthusiasm for iPhone Photography, we're thrilled to feature a new special issue all about "iPhoneography." To download the stand-alone special issue, go to our iPhone Life Mag newsstand app.
The iPhoneography special issue is only $2.99, and part of your Apple Newsstand digital subscription.
The iPhoneography special issue includes:
· iPhone photography tips and tricks
· An extensive list of the best apps
· The best accessories for professional and aspiring iPhone photographers
· Exclusive interviews with iPhone photography insiders
· and more!
If you haven't already, download our free iPhone Life Mag app from the Apple Store, where you can purchase all our past issues and subscribe to iPhone Life magazine.
PS: Don't forget to let us know what you think :-)
Cheers,
Alex