By Alex Cequea on Thu, 06/23/2011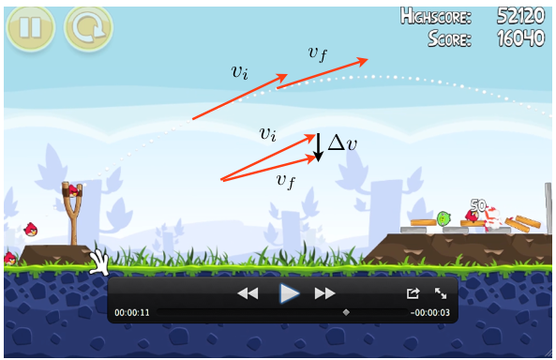 The folks over at the ActionReaction blog have come up with a series of physics questions (courtesy of the Western New York State Physics Teachers' Alliance) related to the game Angry Birds that can help you master some pretty advanced physics concepts. Using the new browser version of the game, in conjunction with some analysis software like Tracker or Logger Pro, you can figure out gems such as the "coefficient of restitution."
hmm... Angry Birds as homework? A degree in Physics suddenly seems much more attractive...
Here are a couple of sample exercise questions:
Describe in detail how the yellow bird changes velocity. You will need to analyze more than one flight path to answer this question.
Does the blue angry bird conserve momentum during its split into three?
To watch the exercise videos and see all the questions, check out the Action-Reaction post