By Alex Cequea on Tue, 05/24/2011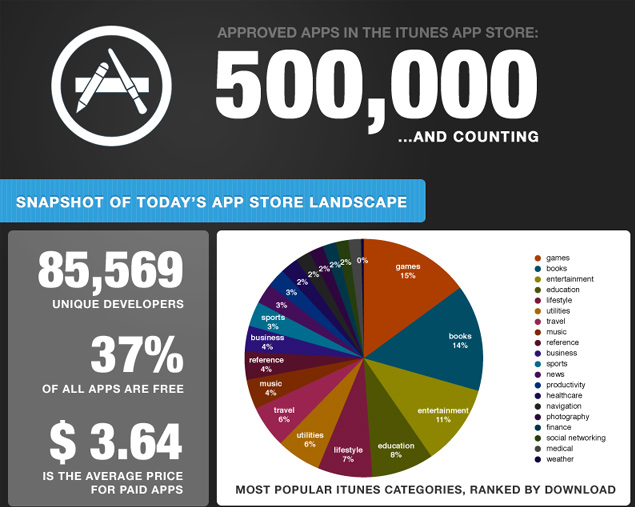 The App Store has hit 500,000 approved apps, but Apple hasn't officially anounced it yet. However, the number of apps you can download is still lower because many are obsolete or have been taken down from the App Store.
To mark the occasion, game-maker chillingo, App search-engine chomp, and the app blog 148apps, have created an infographic breaking down the iOS universe. You can see the whole infographic through this Mashable article.