By Alex Cequea on Tue, 06/14/2011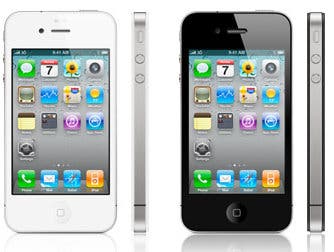 MacRumors and 9to5 Mac have both confirmed that Apple will start selling unlocked versions of the iPhone 4 starting on Wednesday, June 15th. Although these rumors surfaced over the weekend, most tech blogs were skeptical since Apple has always frowned upon unlocking (AKA "jail-breaking") their devices to be used with any carrier. The unlocked versions only apply to the GSM versions (the ones compatible with AT&T). Verizon versions of the iPhone (CDMA versions) will still be incompatible with other carriers. This move is poised to benefit T-Mobile, who uses GSM phones, as new users can now sign up with them without having to jail-break the iPhone. If the T-Mobile-AT&T merger goes through, however, it'll end up making little difference to the end-user.
Unlocked versions of the iPhone 4 (in both black and white color) will retail for $649 for the 16GB, and $749 for the 32GB version.