By Alex Cequea on Tue, 09/10/2013
Apple, oh Apple. How you tease me so. Apple just finished announcing their new iPhone lineup, which consists of the iPhone 5S and a colorful new roster of iPhone 5Cs. As Editor of iPhone Life magazine, it's hard to be impartial about their new products. However, there was something about this event that subtly missed the mark for me, and I can't quite put my finger on it. Here are four thoughts and questions that came to mind.
Master your iPhone in one minute a day:
Sign up to iPhone Life's Tip of the Day Newsletter and we'll send you a tip each day to save time and get the most out of your iPhone or iPad.
1. What's the Benefit?
I think the Touch ID feature is really cool. It'll make it easier to unlock your device, and it'll make entering you password a snap. That solves the problem of having to manually enter a password to authorize every single download. It also saves time over the course of the day because you're saving precious seconds every time you unlock your iPhone. However, when Tim Cook said that they're not "adding features for features sake," I couldn't quite believe him. It's hard to see the additional benefit of this new feature. Aside from getting into your iPhone quicker and entering passwords in a second, what real problem does it solve?
Unless Apple can clearly identify the benefit of Touch ID, the feature may actually discourage some people from getting the iPhone. Some potential customers are asking questions about what happens if you're wearing gloves, or if you need to give your phone to a stranger to make a call. I know that you can authorize several people's fingerprints, but still. To me, this is the type of technology that's cool mostly for coolness sake. And once again, I do think it's really cool.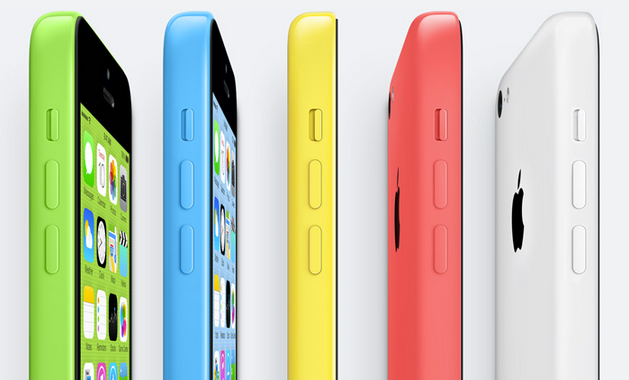 2. Rethink the Price Point
I was expecting the iPhone 5C to be either free, or at most $99 for the largest version if purchased with a new 2-year contract. Instead, it's $99 for the 16GB, and $199 for the 32GB version. That means that as an end-user, for $199, you have the choice to buy either a 16GB iPhone 5S, with the A7 chip, better camera, and fingerprint sensor, or a 32GB plastic iPhone with inferior speed and camera, and no fingerprint sensor. "But it's so colorful!" Well, so what? If you want an iPhone for your daughter, you could have easily added a colorful case to the iPhone 4S and given it to her. Besides trying to appeal to a younger group of users, I don't clearly see what problem the 5C solves (see point 1.)
3. Don't Undermine Secrecy
At one point during the presentation, Tim Cook referred to the numerous leaked photos of the iPhone 5S and 5C, and he said something to the effect of, "Some of you might have seen this already, and that's cool!" I'm sorry Tim, but it's really not cool. Don't get me wrong, as a tech publication we live off of rumors and leaks, but Apple is supposed play along with us. I know it may seem silly, but like a game of hide and seek, I expect Apple to try to keep new products hidden from us. This adds to the excitement and elevates the surprise factor, which creates the conditions for breakthrough announcements that blow people's minds. Showmanship is an important part of Apple's brand, so it's not wise to undermine it by not reinforcing the importance of secrecy. Today, like many people, I was looking for a surprise, but instead I got a confirmation. 
4. Apple Needs to Deliver an Unforgettable Experience
Continuing the thought from above, Apple's showmanship has taken a dive since Steve Jobs left us. I know some of you might be saying, "Who cares about the showmanship? What matters in the end is the quality of the products." I agree with you, except for the fact that brand loyalty is often built upon intangible experiences. There needs to be a calling to a higher purpose with every Apple announcement. Steve Jobs wanted to change the world. The Apple brand grew to unprecedented heights with a promise to build revolutionary products. This is the type of message and ideal that creates lifelong fans.
Apple can continue to roll out predictable improvements, but unless they can tap into that higher calling, the goodwill they've amassed from the Steve Jobs days will eventually fade away.