By Alex Cequea on Thu, 07/14/2011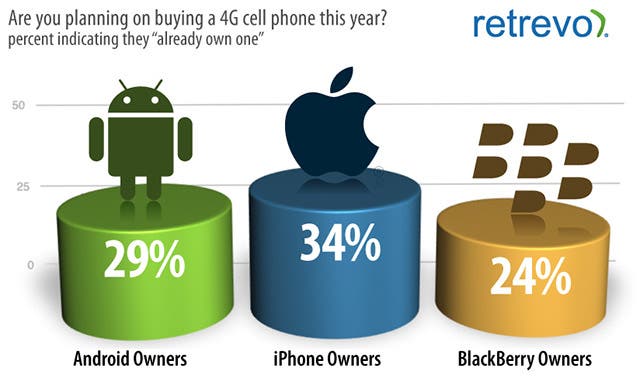 According to a study from the electronics shopping site, Retrevo.com, 34% of iPhone users thought they already owned a 4G smartphone. 4G phones are still not available, but they are coming, so the confusion may mean that 4G adoption will happen more slowly than planned. After all, why would you get a 4G phone when you think you already own one?
The confusion may come from the "iPhone 4" name and from ads from different carriers claiming faster speeds than the competition. The industry has had a difficult time explaining what all the G's mean to end-users, and this study brings the confusion to light.
As far as Android and Blackberry users go, they didn't fare much better: 29% of Android users thought they owned a 4G smartphone, and 24% of Blackberry owners thought they owned one as well.