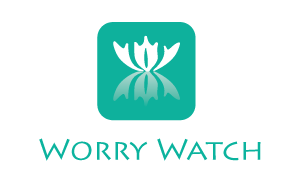 Cupertino, California - November 13, 2013
Often we worry and get anxious about everyday things. Later we realize most of those worries were unnecessary and some times irrational too. Yet we don't tend to remember these momentary realizations when we worry again next time.

Worry Watch for iOS, is a unique journal app designed to log and track every day worries and anxieties visually. It is built on the foundations of cognitive science where awareness of one's thoughts has a profound effect on one's emotions and behaviors.