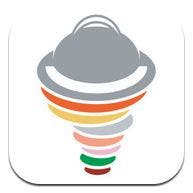 WhiskIT releases Spingredients v1.06 and drops the price of the Pro version!
Spingredients is an app designed to get the tastebuds going, and inspire the creative juices when choosing what ingredients to put in a new dish.
Challenge yourself to cook whatever it suggests, or use it for inspiration when creating new dishes or menus. The app suggests which ingredients best complement not only your chosen ingredient, but also each other. This gives experienced cooks four key ingredients with which to create that perfect dish. For those in need of a little more inspiration, a built-in Google search helps you to find recipes.