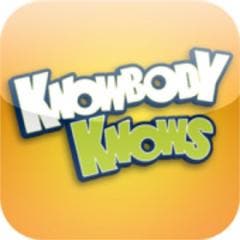 Knowbody Knows, the App.
You can now play a Party Game anytime, anywhere, with the new Knowbody Knows, a free App on iPhone & Android.
Smart phones can be fun and interactive, too. Knowbody Knows is a very unique App giving players the feel of a Party game while at work, home or on the move.