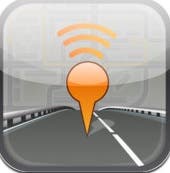 "Ride Safe Alarm" available from:
http://itunes.apple.com/tw/app/ride-safe-alarm/id477093466?mt=8
Ever missed your stop while you're on a public transport?
Ever wished there was someone to wake you up when you're near your destination?
Are you a backpacker that travels a lot?
If your answer is "yes" to any of the above, then "Ride Safe Alarm" is your perfect app. With this app, you could finally get a safe nap on the bus after a tired day of work and not having to worry about missing your stop.