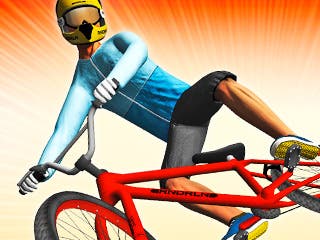 Flims Dorf, Switzerland – August 9th, 2012 – Randerline, an independent developer of iOS and MAC games, is delighted to announce that their newest title "DMBX 2 - Mountain Bike and BMX" is now available for iPhone, iPod touch and iPad (universal app).
The all new game is the sequel of the actionsports series "DMBX" and is now featuring 12 amazing & unique bike trails with up to 36 time-, trick- and race challenges, completely new characters, brand new and also more bikes, completely new physics, replay options and much more.
The objective in this mix of trick challenge and downhill racing is to clear the challenges in order to improve your skills and unlock new levels, characters, bikes and tricks.