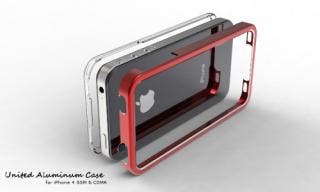 United Case - This case fits for both AT&T and Verizon iPhone 4.
It provides great protection in a stylish way!
Brighten up your iPhone 4 with this 2 in 1 bumper case.
The case comes in 2 parts, one part is made of aluminum, and the other part is made of PC Plastic.
Weighs only 9 grams and still provides a great shock and drop protection!
Customize your iPhone with 2 different colors (PC part). The aluminum part comes only in one color.
The PC frame part is changeable, you can customize your iPhone 4 as much as you want.
The United aluminum bumper is available now in five colors for $31.95 at www.pinlo.com