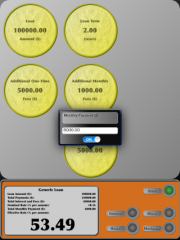 The new version of the application iCreditRate is out. Main features have been added:
iPad mini and iPad with Retina support
With this application you can estimate a real cost of the loan by calculating an effective annual percentage rate (now both modes are available: APR mode or compound mode). The program is designed for loans with fixed-size payments.
Current version of iCreditRate supports following loan types: